i won't let this week go without blogging about what basically kept me away from the blogosphere.
so, for two weeks, i spent most of the night either: in school, watching over the Beacon's layout artists as they make our first issue OR at lessa's house with the class, practicing for our choral competition.
and to cap it all off, midterms week came and drenched me with barrels of stress. fyi, i'm beginning to dislike third year, because the subject matter (not the subject per se) is getting fatter and fatter, and time is a commodity as dispensable as Saudi oil. So the empirical equation is basically: me + big position in an org + gastro, cardio, respi and f&e + heavy minors - time and energy = disaster.
hold on, before I become toooooo pessimistic, let me just say that the only way i'm keeping myself from breaking down is to attract positive vibes, so I won't dwell on my exams (WHICH ARE FINALLY OVER!!!! HALLELUJAH!!!), and i'm just going to blog about something happy, as in...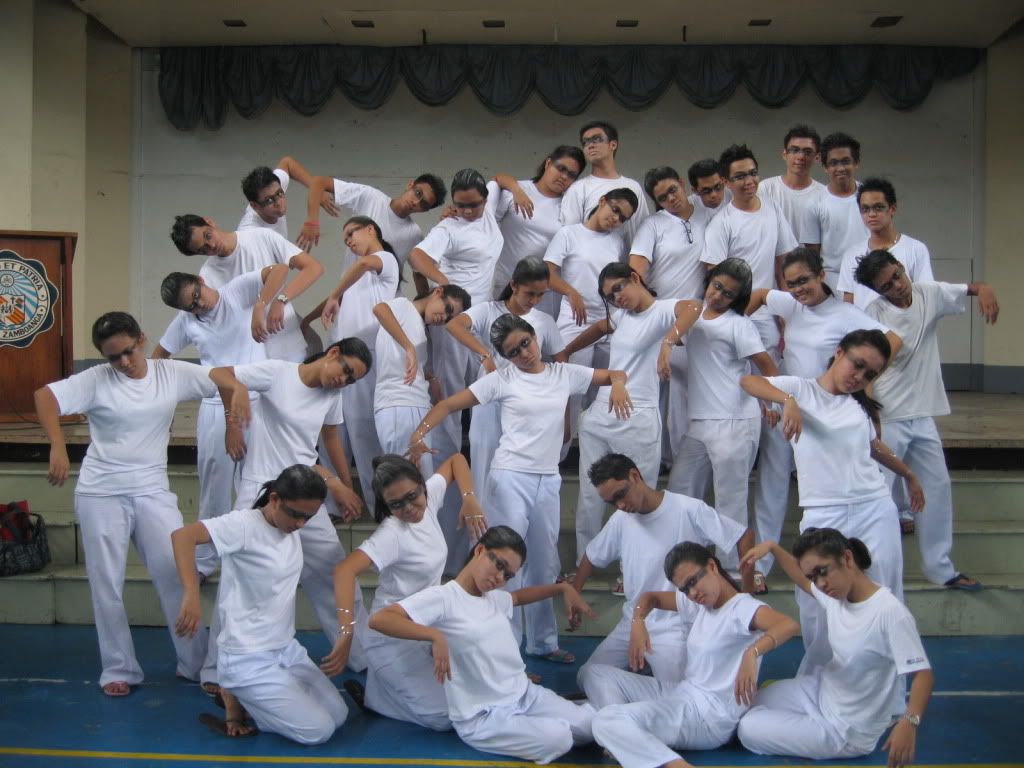 the Autobots performed the piece "The Story of the Atom", during the choral competition which was participated by classes taking up Eng211 (Public Speaking and Debate). Actually the event last friday (Ninoy day) was the elimination round, but thanks to the hard work we put into it, we qualified for the final round, and our teacher told us we ranked first so that gives us a boost of confidence.
Our performance reminded me how much I really enjoyed choral competitions in high school. Just the thrill of spilling your guts out infront of a live audience makes all the screaming, yelling and bruises just worth it. and it doesn't hurt that a lot of the A's are Berchmans so it made the experience even better. But at the end of the day, I was really proud of what the class accomplished...and come to think of it, the projects our minors give us are the reason why we became close in the first place.
the only downside is that the following day...we had our cardio and gastro exams...which I do not want to talk about anymore. hahaha
******
I'm just so ready to learn from the mistakes made and start over, and of course, do better this time around.