I was a bit behind in my cookie chronicle posting. I made these cookies last Dec26, just in time for the Berchmans Christmas party. I thought of giving my close friends something that at least, was well-made (LOL) and well-thought of. Well, this is just my way of saying I will never ever ever give them individual material things ever. haha
I got the recipe from
Yummy Magazine
, a local publication which is really an indispensable kitchen companion that's chock full of realistic recipes and ideas that cater to real Pinoy homemakers and yuppie-cooks.
The recipe called for cashews but I substituted it with almonds and added a hint of almond extract. Instead of the usual chocolate chips or raisins, the recipe author (serious question: what do they call the people who made the recipes anyway?) used local dried mangoes. I found that it gave the cookie a nice touch of flavor though I wouldn't mind adding a tablespoon of mango puree or concentrate to make the fruit flavor more pronounced.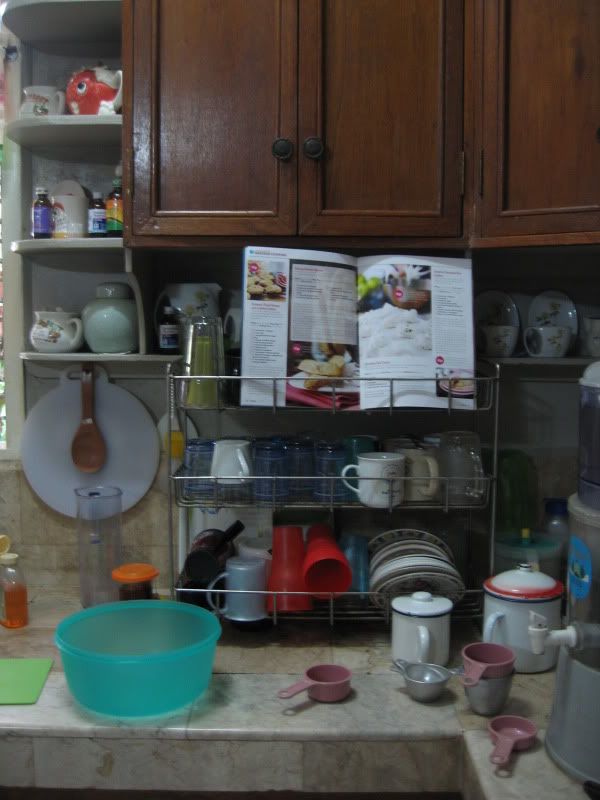 our counter top isn't exactly cook friendly.
see what I mean?
at this point there wasn't any major fiasco whatsoever. I was sooo proud of myself since I haven't really baked anything before. haha. My grandma said cookies are the easiest to make so go figure. 0_0
.
btw, the dough tasted great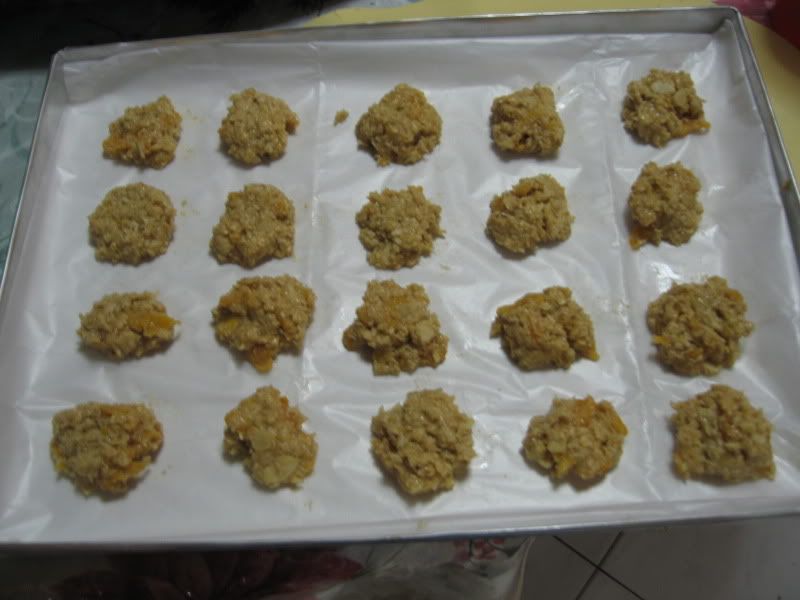 our nonstick cookie sheet corroded so I ended up scouring the stores here in zamboanga to find a good replacement. not a single store had a decent cookie sheet...and some didn't even know what that is. so we ended up buying an aluminum pan and bought wax paper so the cookies wouldn't stick.
drum roll please.....
VIOLA!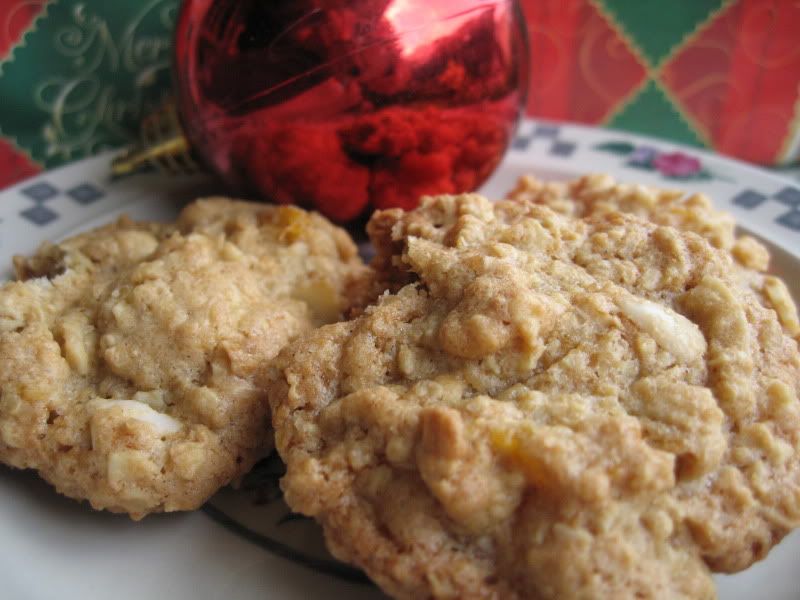 I experimented with some food styling (since I'm a frustrated foodie at heart) and I thought the shoot (hehe) went well.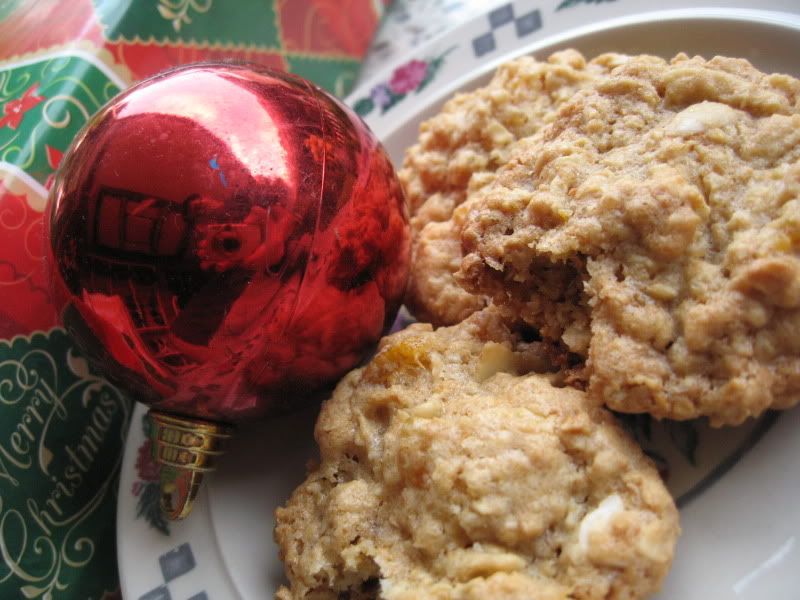 Yeah, there were some casualties (i burnt a few), but I managed to bake enough so i could give my friends three pieces (yeah, I'm poor.haha) and leave some for my family.
The taste verdict? The cookies were great if I do say so myself and my friends (and their parents) thought so too. A few notes though:
1. invest in cook quality equipment. instead of regular wax paper, maybe Glad cook 'n bake would be better.
2. always preheat the oven!
3. the big mango bits made it hard to really mold the cookies, so it's best to chop the dried mango into really smaller pieces.
4. use a small ice scream scoop, or a teaspoon to drop the cookies in the sheet.
as for the recipe....
Oatmeal, dried mango and almond cookies
original recipe by Roshan Samtani
modified by Gio Mangaya-ay. haha
½ cup butter softened
¾ cup sugar
¼ cup packed brown sugar
1 egg
½ tsp vanilla extract
½ tsp almond extract (optional)
¾ cup all purpose flour
½ tsp baking soda
¼ tsp salt
½ tsp cinnamon
1 ½ cups quick cooking oatmeal
½ cup chopped dried mangoes
½ cup chopped almonds
Preheat oven to 375 degrees F. In a large mixer bowl, beat butter, brown sugar and sugar until light and fluffy. Add egg and vanilla. Beat well.
Combine flour, baking soda, salt and cinnamon in a medium bowl. Add flour mixture at low speed. Stir in oatmeal, dried mangoes and almonds
Drop dough by heaping teaspoonfuls onto ungreased cookie sheet (I put wax paper on it). Bake for 8-10 minutes, until edges are slightly browned. Cool on cookie sheet for 5 minutes and transfer to cooling racks.