I finished uploading the SecA Christmas party album. that would probably be the last album taken with my camera...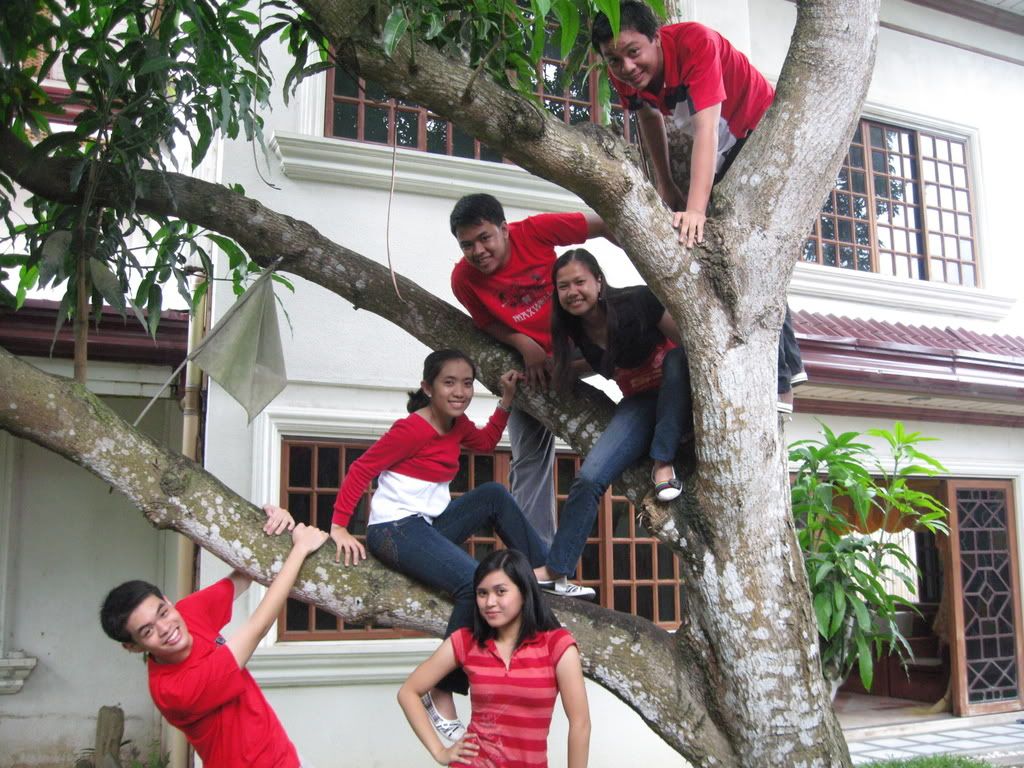 but right now, i feel really frustrated. maybe it's the whole cosmic idea that 2008 is about to end in a few hours. right now, i'm into the idea of cramming productivity in the last hours of 2008 (which i definitely won't do in 2009...probably). so here's a run-down of the things i should be doing right now (since i'm a big fan of lists...)
1. install
my phone's driver (yeah i got a new phone, a sony ericsson c902 cybershot phone. i'm still making a rough transition from being a Nokia person since time immemorial)
i wanted the red one (as pictured above), but i eventually opted for the black one for, um, personal reasons.
2. download
Heroes episode 3 and Gossip girl episode 5 off isohunt. but downloading even 1 torrent kills my productivity since it slows down the connection i have with other sites (think limewire X 20). so i had to stop the downloads so i could at least open the blogger website.
3. exercise
while watching desperate housewives. haha. i need to exercise for my peace of mind! the thing i like about abswing is that i could watch tv shows to kill 40 minutes.
4. make
the pasta recipe
i've wanted to make for some time now.
5. tweak my layout a bit
. i've been reading photoshop tutorials (another thing which i can't do if utorrent is running AND this in itslef consumes so much time) as inspiration for another banner, but, *sigh*, ningas kugon (is this the apporpriate term?) kicked in.
6. take
a bath
. it's 4:00 pm for pete's sake!!!!
but since i'm updating my blog, i had to stop utorrent, so that means a pending item on the list. since i'm also updating this, i might as well try and install the driver without ruining my concentration.
oohhh...item number
7. find out
some way to enable autoplay/autorun, because i waited for a few minutes, only to find out the driver doesn't automatically play or something. *sigh*
****
Dad came home yesterday! it's been a family tradition that we barbeque on New Year's eve, so i can't wait!!!!