it's been a few days after my finals but i think this is still worth posting: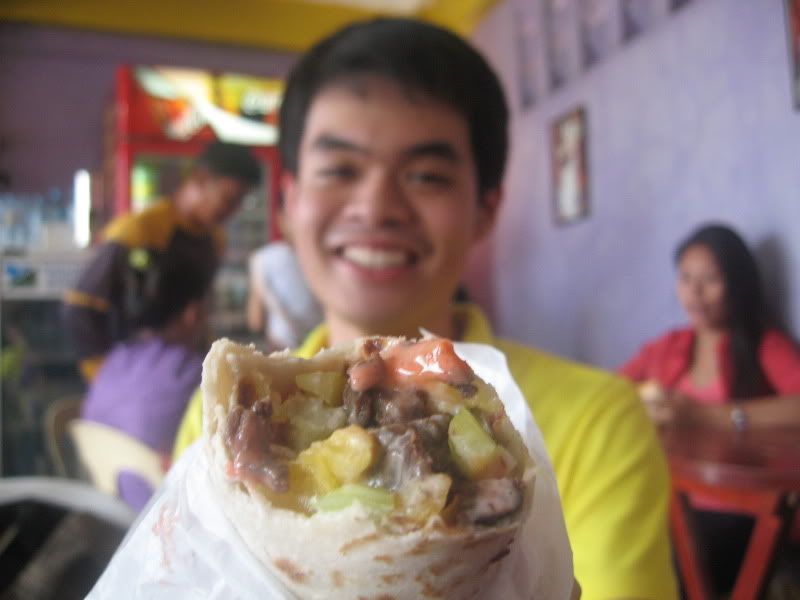 Early Bird's Shawarma with friends after a stressful week of exams makes facing all the crap head-on worth it. We took a jeepney from Southway to Guiwan (or was Talon-Talon?) where the bakery was, and a combination of manong jeepney's fast driving (note the sarcasm) and the endless road reconstructions, and the occasional road accidents took us 1 hour to get there. AND WE WERE HUNGRY!!!!
My exams were stressful because 1. there was a lot to study 2. some teachers (ahem) waited until the day of the exam to announce the exemptions. Pathophysiology was worse though, because the names of those who were exempted from taking the exam were announced at around 2:00pm, and my exam was at 5:30! and no, i wasn't exempted because the grade I needed to get was a 95, and I wasn't qualified. How it was announced though, is a different story altogether, and let's just say the department needs to reevaluate its teachers.
PFFTTT..everything's done now, so to say that I'm excited for summer (cooking, driving, OR/DR, and sleeping until noon), is an understatement! See you in my next life third year!