in a few minutes i'll probably end my sembreak with a peaceful snooze. i'll also end my sembreak with mixed feelings on how certain things transpired, like...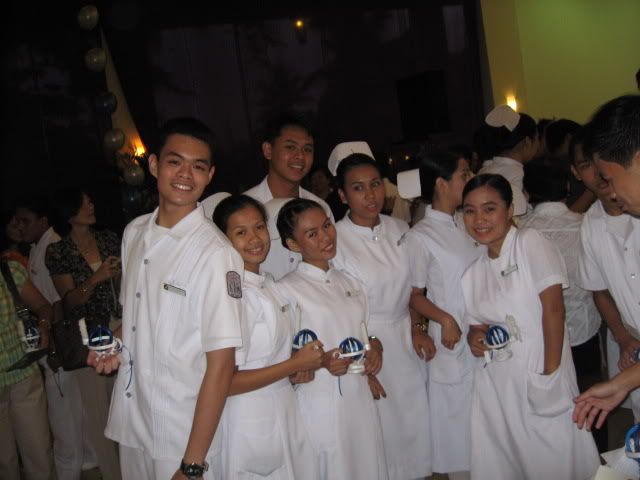 my cap and badge. i told my mom that i would frown my way through the night, since i would think of a few dozen places i would like to be at that time than Regency. So alas, i did smile and got a tingly feeling when Paber slapped the badge on me. like how i answered floyd's congratulatory SMS: yeah, i am pretty happy, but i still don't like what i'm doing.
still..i have no regrets with some things, like
riezyl's debut! all of us of know how much the stress extended to her family and to us, and we were really happy that the event was BEAUTIFUL, hitches and drama and all. (photos are in my multiply).
so tomorrow's another day, another
school day.
so taking a cue from Pink's "So What", i got a brand new attitude and i'm gonna wear it tomorrow!
I'm gonna start i fight!
um..okay. i'm still a rockstar though, and yeah, i hope the sem would be my comeback since i felt that things were half-baked last time (but no regrets in the long run).
**********
On a sadder note, i found out that my neighbor's cousin was kidnapped a few days ago. What was crazy about it was the fact that we were actually playmates when we were little.
i wouldn't want the kidnappings to hit closer to home any time soon. i'm praying that she'll be released safely soon. please include April in your prayers.