it's been a few days since I arrived from my Dumaguete vacation and I really managed to get the detox I need. A part of me actually didn't want to go back to Zamboanga because that would mean the end of the stress-free days wandering in the city, the tricycle rides and the really good food and atmosphere. But I still had the time of my life with my friends and taking it from Nelly Furtado, all good things come to an end. So here's a rundown of the moments I had while I was on vacation...
I drooled on the bus to Dipolog
I experienced my first Ro-Ro ride bound for Dumaguete (really)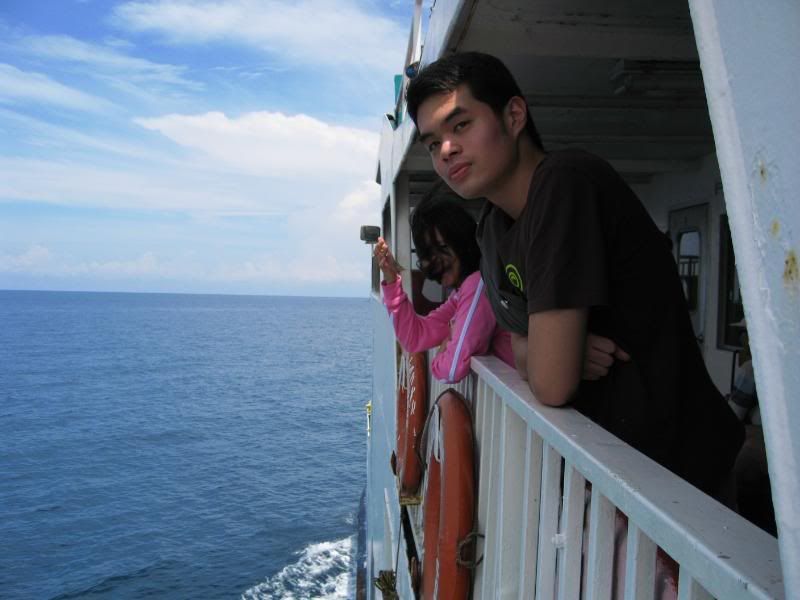 We stayed at Silliman heights courtesy of MJ and I really liked the fresh Dumaguete air. In hindsight maybe I just place Zamboanga on a lower pedestal so much that I subscribe to the idea that everything's better than Zamboanga. hehe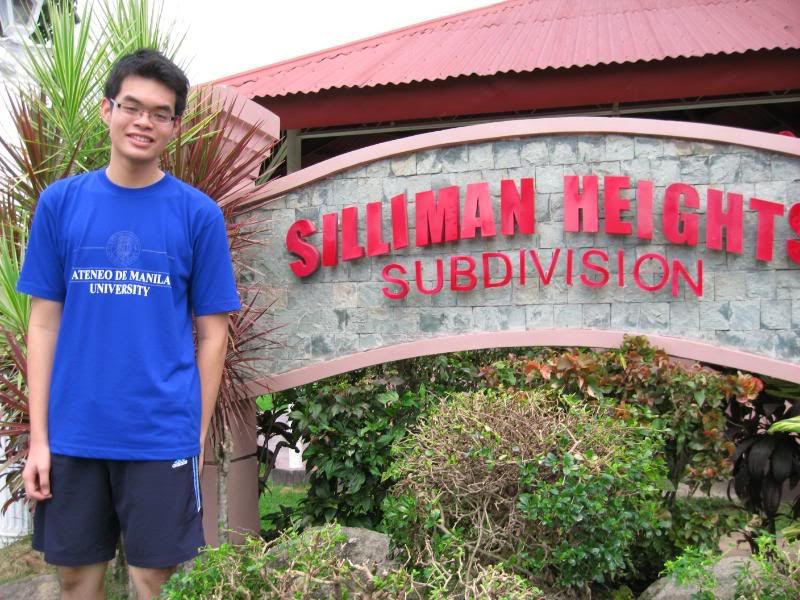 We ate Panda Ice Cream for breakfast...EXTREMELY SATISFYING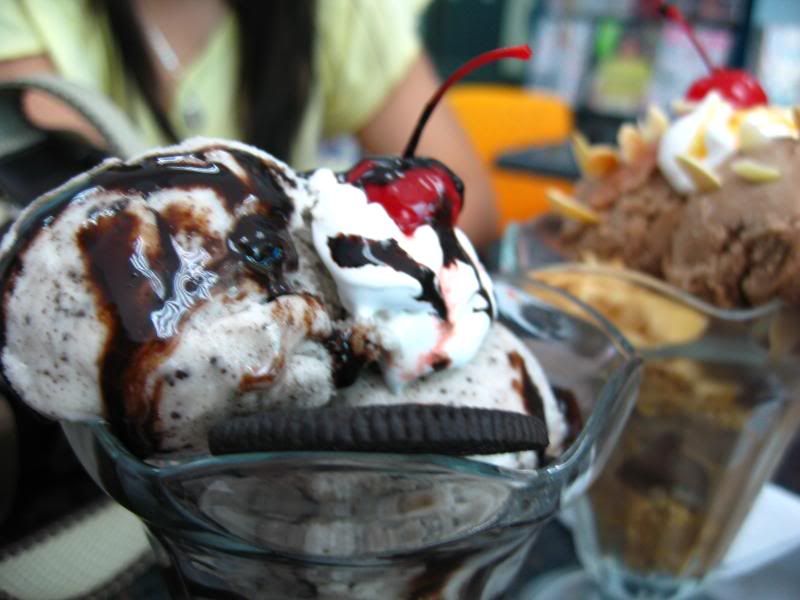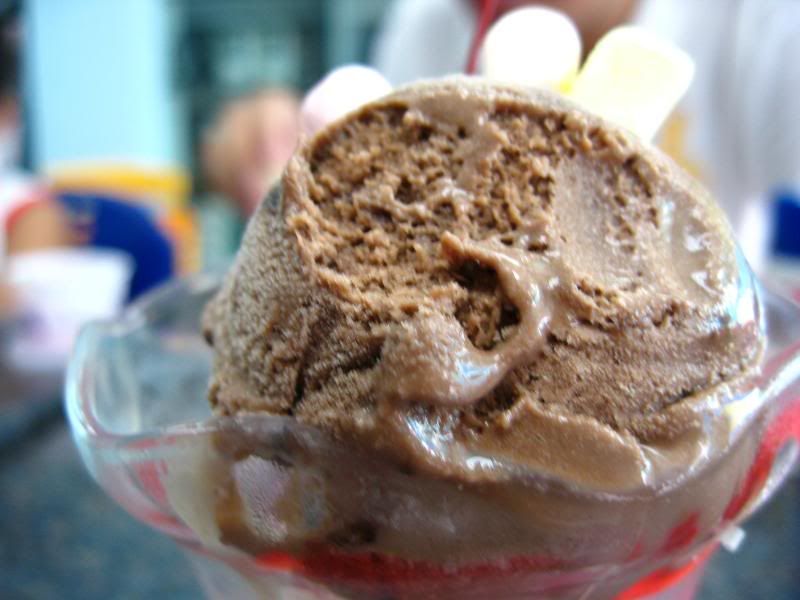 then had lunch at Aunty Pilar's carinderia, a Zamboanguena (and a family friend of the Wee family) who's based in Dumaguete. again, EXTREMELY SATISFYING.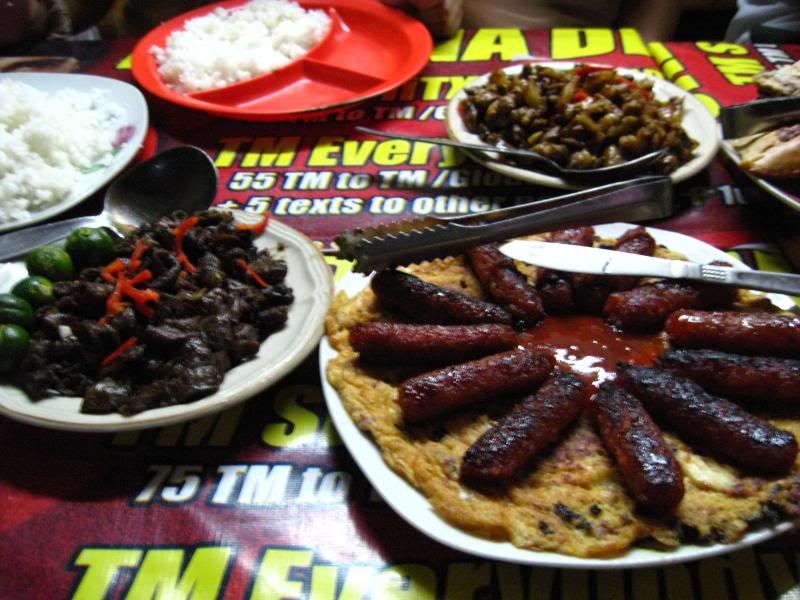 We toured around town and also realized that we made it in time for the Buglasan festival and lo and behold...seized the opportunity to do things we could never ever do in Zamboanga: take pictures with the floats and dancers!!!
sampled a town favorite: Hayahay resto's pizza ('All-meat' and 'Hayahay special'). What actually made the pizza tastier than it already is, is the fact that it was really affordable and the portions were just right.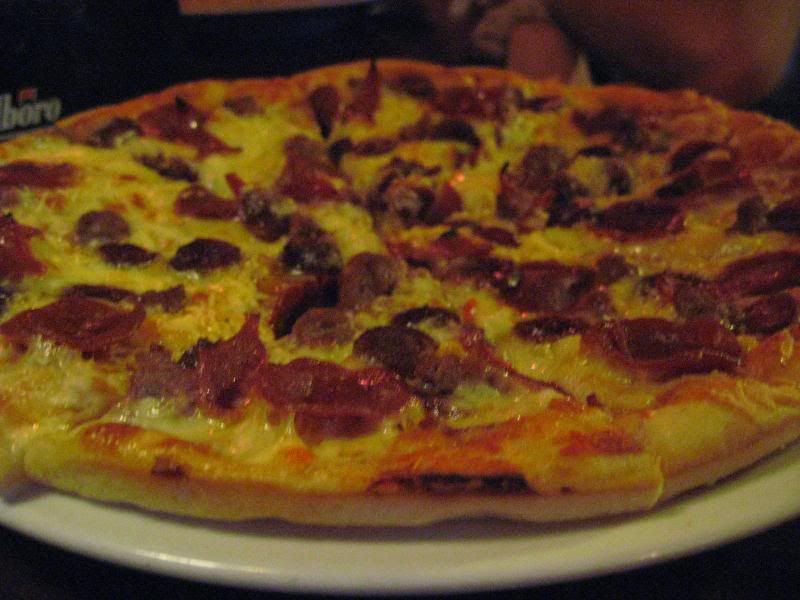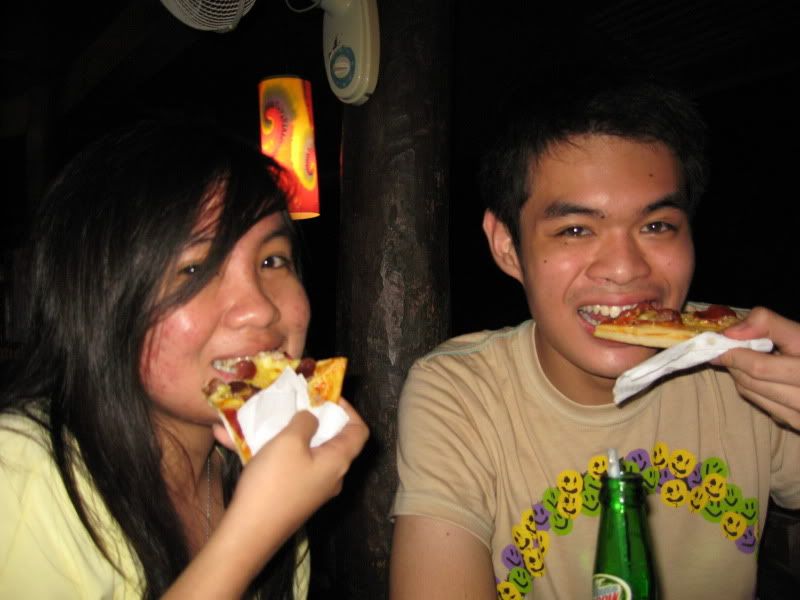 strolled along the boulevard, taking in how not all boulevards are created equal.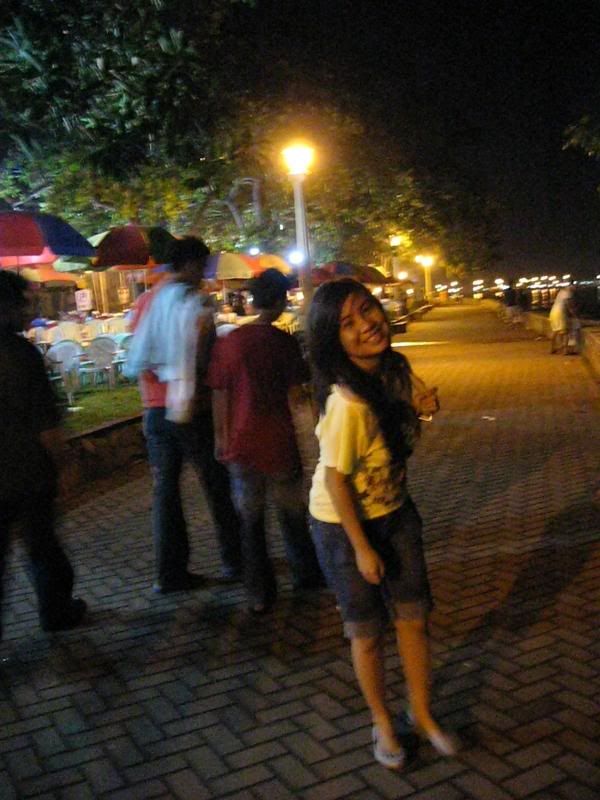 cam-whored a bit around the plaza
realized how ukay-ukays do hide treasures and the power of a convincing haggle; I bought three apparently designer shorts for P 150.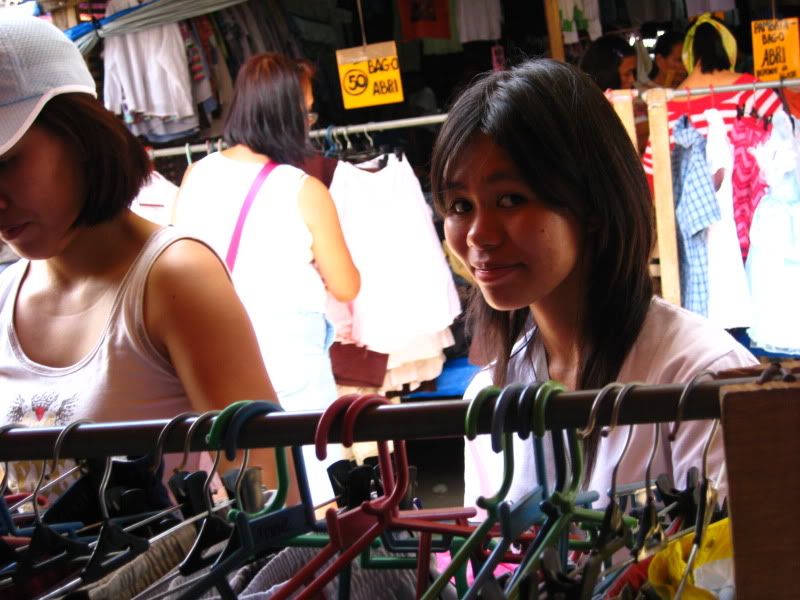 discovered the 'diamond in the rough' of Dumaguete resorts: Antulang..the place where Ryan Agoncillo apparently proposed to Judy Anne. I also took in the crashing waves and truly felt the exhilaration of a good vacation!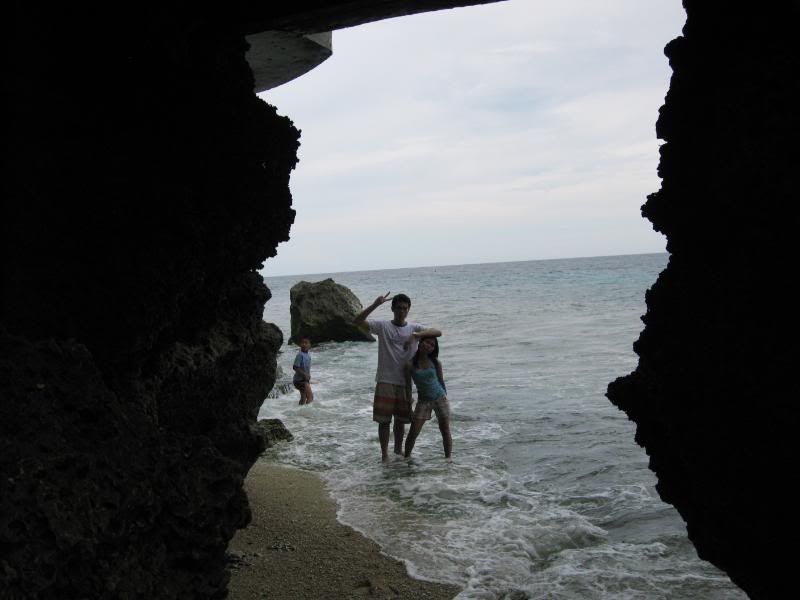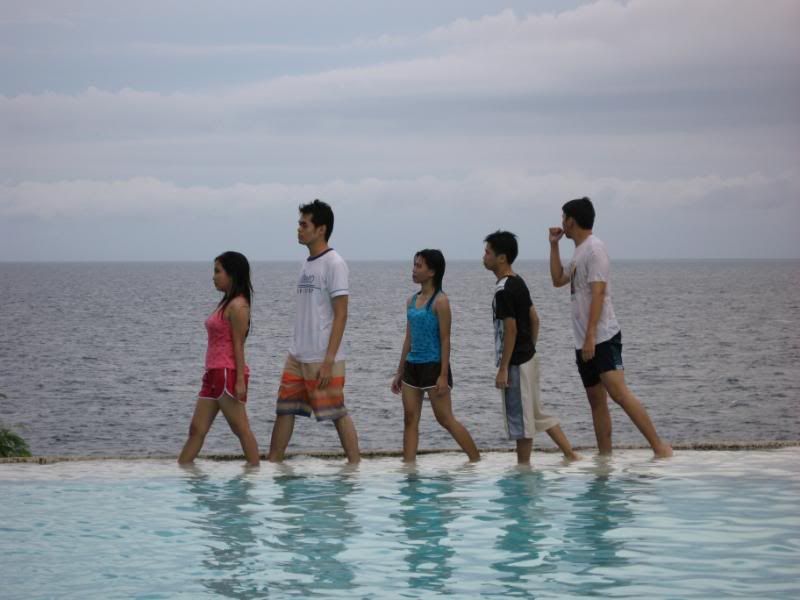 tasted Dumaguete's version of a tempura. It doesn't really wow me because I never really liked tempura anyway, but the hype is apparently huge that stalls selling the stuff line the boulevard every night and they sell like hotcakes
made a one-day segue to Cebu with Eunice and tasted REAL gelato from Gelatissimo at SM: a scoop of exorbitant paradise...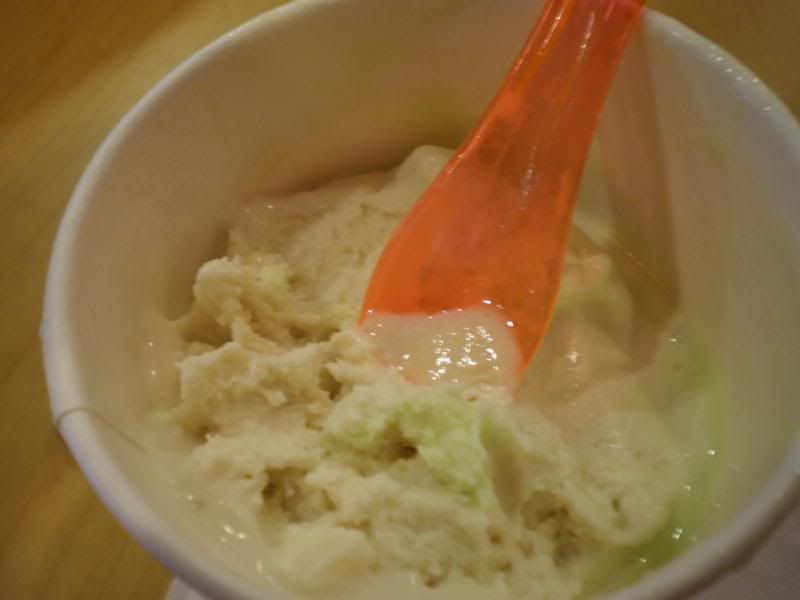 Had a 360 degree view of Cebu city atop of the tallest building (?) in Cebu: the Crown Regency. The group also experienced the fear and adrenaline rush from the Edge Coaster and The Sky Walk. It was there that I realized I love high altitudes and had no reservations about seeing the cars dots the streets like ants.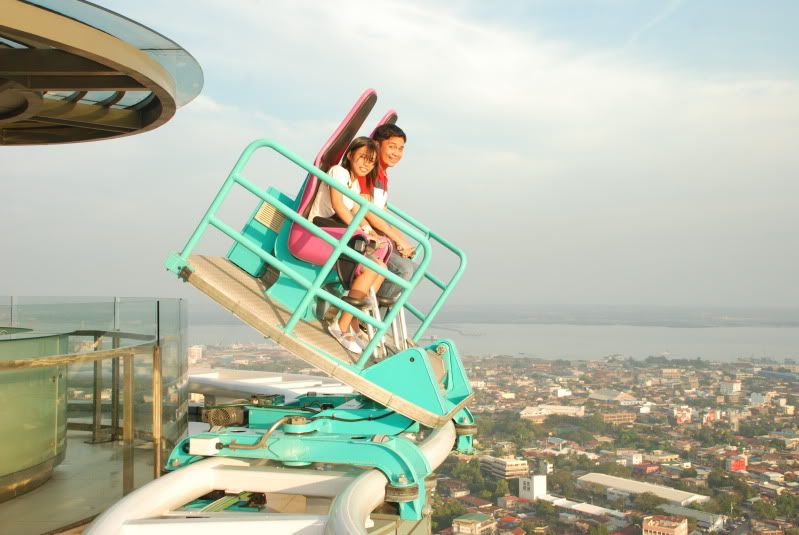 Like I said, the trip didn't really last long. But we managed to squeeze in a lot of 'Us' time while we were there. I wouldn't say that it wasn't totally stress free...boat and bus rides didn't really appeal to me but I guess it's part of the adventure. But no I haven't and will never master the art of being a snob so I kept my feelings at bay and managed to reframe the situation into the something positive. It's only the ride to the destination after all. haha. Anyway, this was my first real non-working vacation with friends so I grabbed the chance as soon as the invitation was up.
Dumaguete's atmosphere had this inviting vibe that made people fall in love with it. It has all the amenities people could ask for, and it also helps that the people are friendly. But it was a challenge for me to understand Bisaya and it doesn't help that I'm the only one in the group that can't really communicate using the language. So my friends actually conversed with me in Bisaya which apparently was part of me learning. And now that I'm back in dear old Zambo (which I actually miss), I actually miss the constant buzz of unintelligible (HAHA) phrases.
I fell in love with Dumaguete...wait, love is an understatement. If you can find a bigger word for love then that's what I felt. I can't wait to go back!!!