I'm officially done with school for a few days since the holidays are officially here! I'm pretty happy right now considering the drama that i've been and am experiencing so far. But I'm don't want to keep all this negativity since a new year is right around the corner. Well, i've never believed in the idea of a "tangible new beginning" when the clock strikes 12mn on the first day of the new year because never ever ever in the history of myself have I fulfilled resolutions. Blame it on bad memory, or lack of real passion. But it does give me hope that a clean slate isn't really impossible. so it's worth a shot, right?
But something that I hope to achieve in 2011 is more freedom in blogging. I don't want to sound overly emo in my posts so i'll try to balance it with posts that have more wry humor over the most trivial of things, if I actually have that of course.
the Autobots toasted the end of the year with the usual Christmas party. It would be almost a year ago that my camera (IXUS 900) died on my during our second year Xmas party. The pics I took during the party were taken using my first digicam, IXUS 750.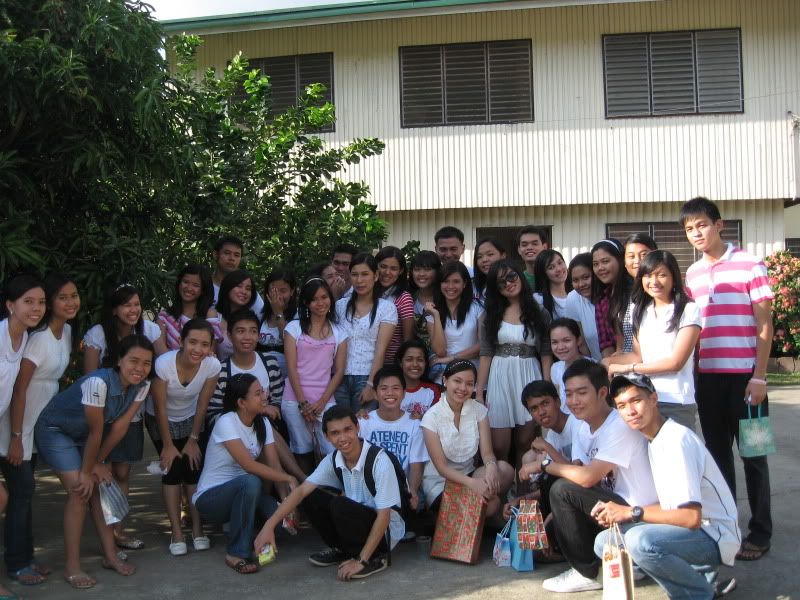 And it's not as if it's a bad camera. It's actually a great camera but I felt kinda detached, cold and uninspired when I was taking pictures. Maybe because I haven't used a camera in a while. And the last time my 900 worked properly was during the Duma days, and it was short-lived because it landed on the basin where we washed our clothes and it completely sputtered out. So there..it's just sad. :(
I'm planning on changing the name of my blog. some phrases are being tossed around in my head, like: "Big Fat Statements:, "Sinful Sundays" (b/c I usually blog Sunday evening). so yeah, pretty uninspiring but hey, things are still brewing.