Ooohh..it has been a while since i last updated! haha. It's been at least a week and a half since our periodical exams ended!!! hmm...not that excited though.

Our org, the YCLC had a recollection today. It was cool, and i got to fumble with the camera, practicing how much of a sucky freelance photographer i am.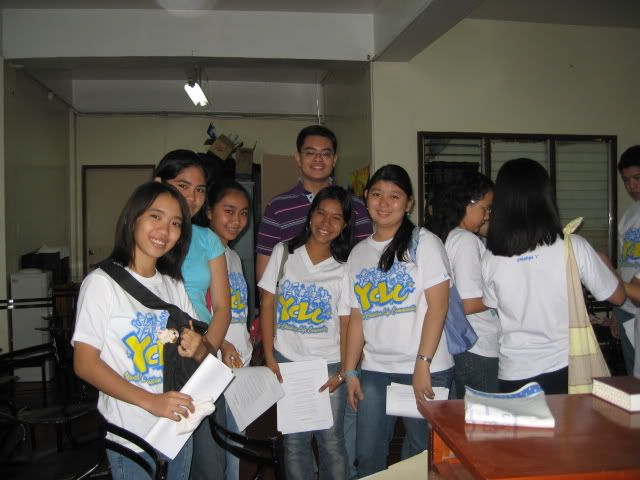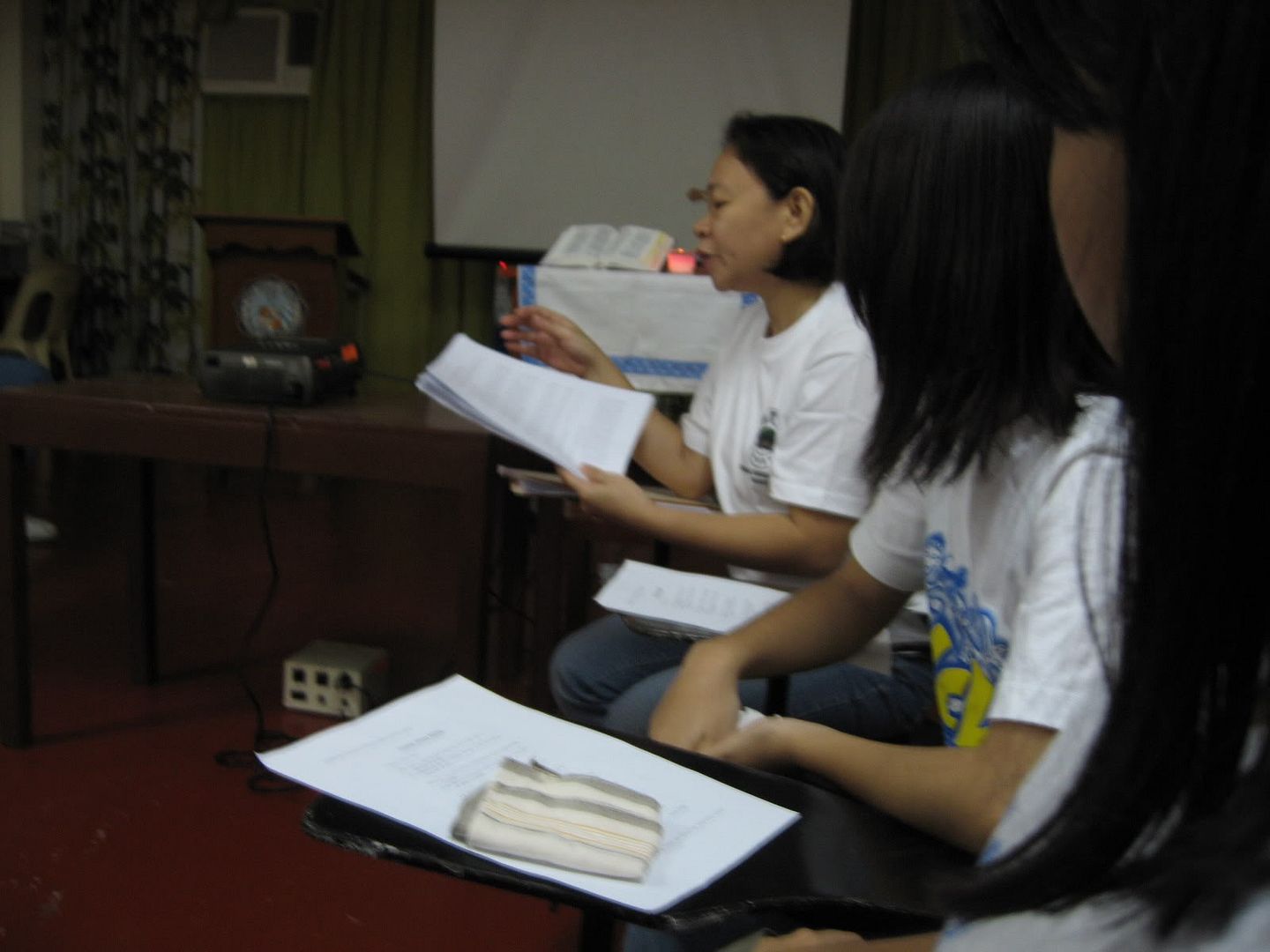 Ma'am Caponpon, our club moderator. She'll be getting

married

in December. hh. :)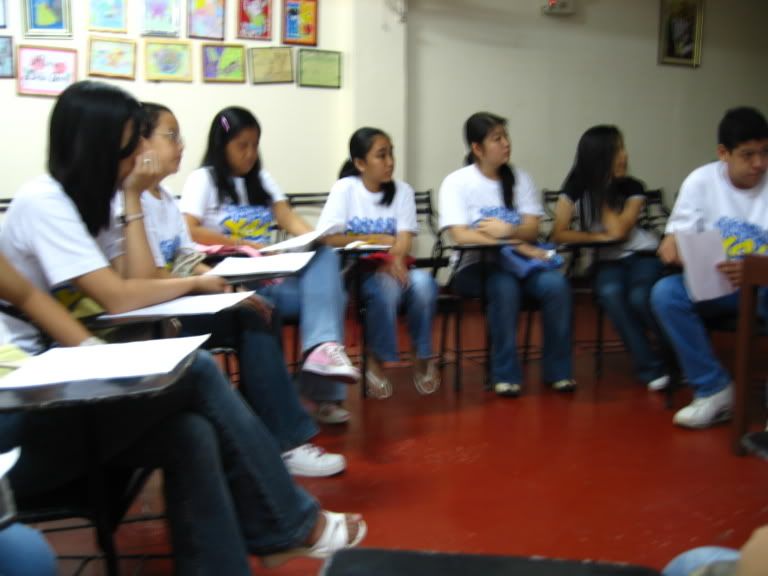 All the AVR's here are full of videos from Jesuit Communications. We're always watching them during these times.
After the recollection, we attended mass at the Sacred Heart Chapel. Afterwards, my classmates and I decided to watch a movie. Movies were particularly crappy these couple of weeks so they decided to watch "You are the one" at the mall 30 - 40 meters away.
We had a free ride though! courtesy of our classmate, Joan! thanks Jo! The joyride was great, even if it lasted only for a couple of minutes.
The movie was a great kilig movie though. The irony: i hate kilig. :)
After the movie, we bought coffee from the nearby Coffeemix booth. The

ice caramelli

was delicious!
Masarap ulitin!!!!

The day was great. Until the next movie date! (Mortuary!!!!). Now back to reality...while typing this, i still have to do my trigo assignment, study for a long quiz on trigo and composition. And, make an

erotic love letter

(scenario:imagine writing it before your honeymoon) for literature, and i have to get my inspiration from the Songs of Solomon in the

Bible

, especially Chapter 6. Really really passionate/erotic. Who knew?
i'll be posting my love letter asap. keep posted. lol.