Tick tock tick tock tick tock tick tock tick tock tick tock tick tock tick tock tick tock.....

I thought i would never survive, but i did. Finally, the 1st semester is

over

..and i have a little time to myself (regain the jovial youthfulness and the soul that the grueling nights of studying has sucked from my insides). But the UST and ADZU application forms worry me. I still didn't get my transript and the girl from the registrar told me that i could get them by tuesday!!!! gahhddd!!!! i have to go to the main library to do some research work!!! and i have to finish my practical arts program by the end of the week!!! I'll be leaving for

Manila

the day before the second semester, we'll have a debate competition in AdMU, the Inquirer 2bU! debate competition...So, basically, i'll have to budget my time into these little pockets of work, sleep, eat, work, sleep, work...and a little debate on the side.

**

Greekfest Pictures. the best presentation evurrr!!!!, haha.

*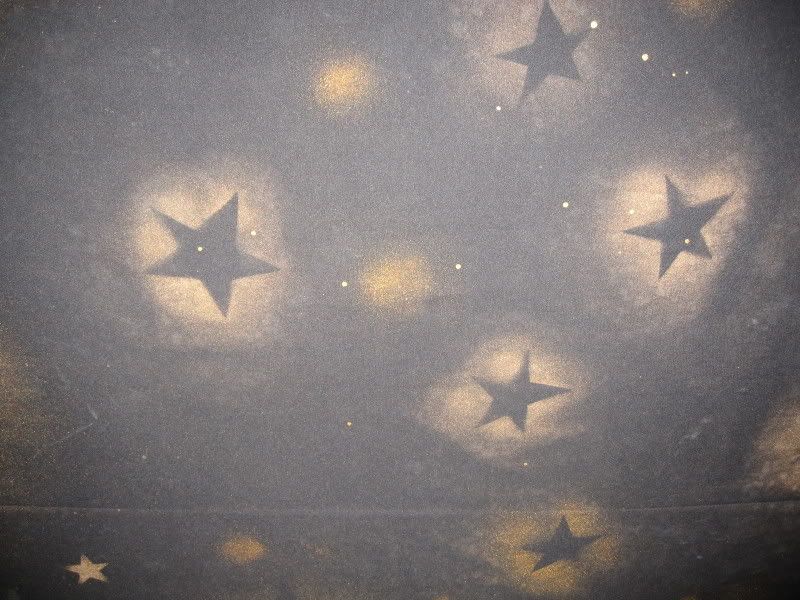 our

night sky

..we made that when we had an overnight at Yana's house.
MJ as

Aries

...he won best in costume, and he got a smelly wreath made of ferns. As if they can mimic the olive vines the Greeks use. haha.

the 4 A's abode: Artemis, Athena, Apollo, Aries.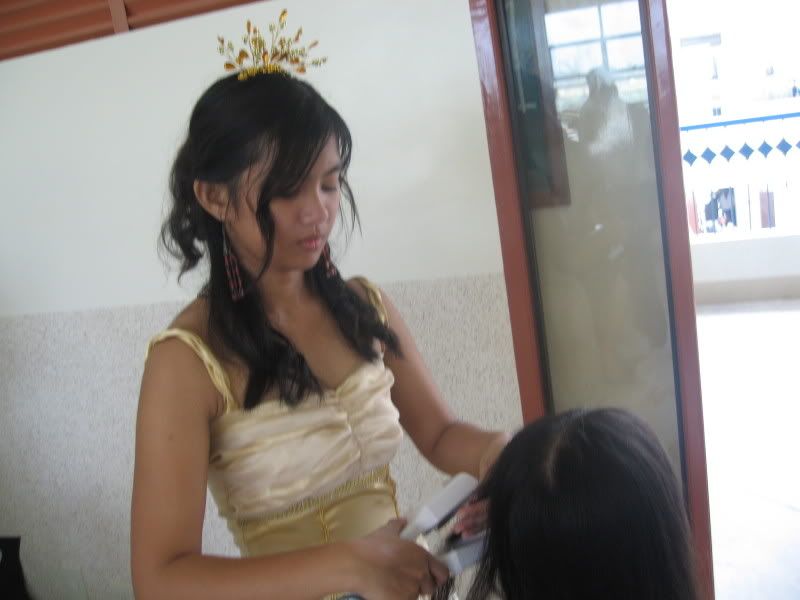 Aphrodite, doing somebody's hair. the hell!!!!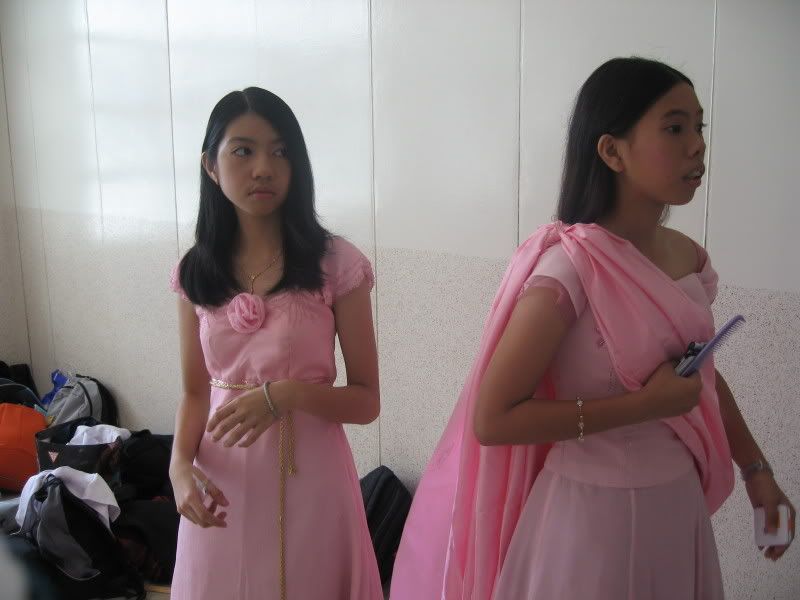 Mnemosyne (Roxanne), and Phoebe (Anne)
Hera and her nymph. Yana and Justine. :)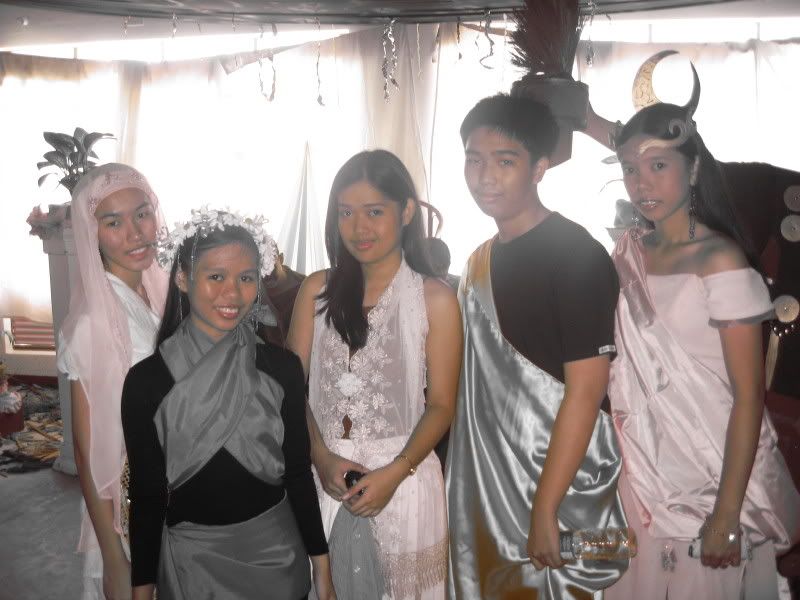 Marko, the overall head. The overall head for the props (ehem ehem), taking the picture.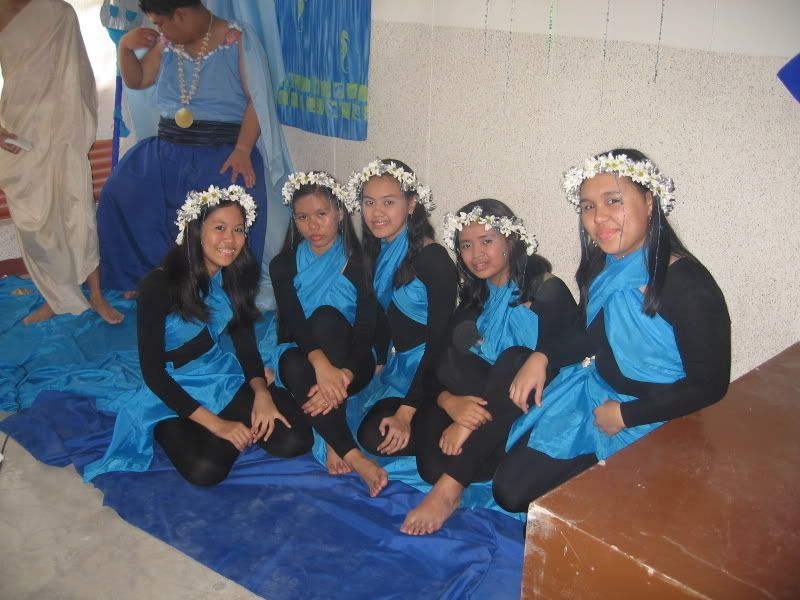 the nymphs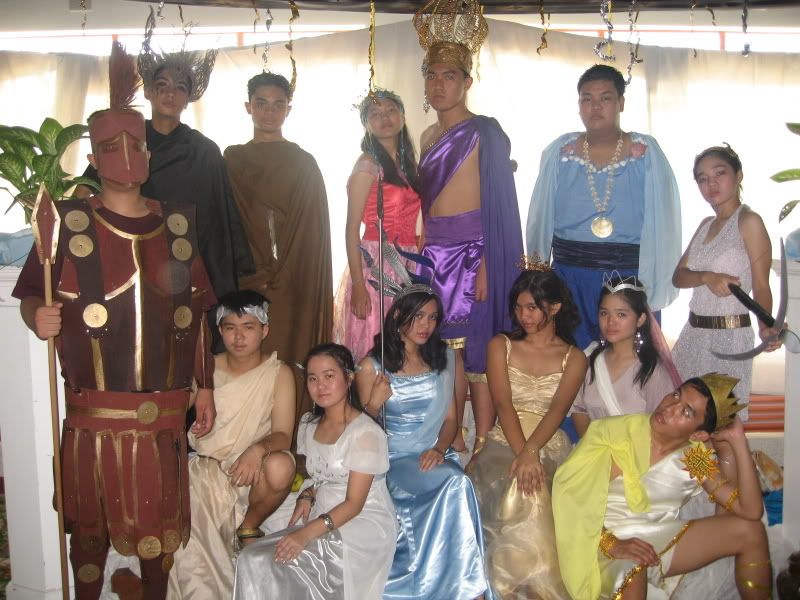 the OLYMPIANS..
bow down before the 13 TITANS.
i guess that's all for now. don't mind me holding my handkerchief. stupid.unphotogenic.me. haha.