One of the featured topics on yahoo today is about reinventing the US Dollar. Well, I thought that the dollar was going to get a real major overhaul, but it's actually still a concept/project from a non-government site run by Richard Smith called the
Dollar ReDe$ign project
. I'm not sure if it has gained enough steam for it to reach Pennsylvania Avenue but it has gained a pretty hefty following. Basically the site lets anybody submit their modern interpretation of the US dollar, and the entry with the most number of online votes cast wins a....limited edition t-shirt? Richard Smith could do better. But it's not as if the stakes are so high, so I guess a cool tshirt will do.
The designs range from fresh and modern, to humorous to downright stupid. And I have some samples here, taken from the site of course...
this is my favorite among the designs. it's clean, fresh streamlined and easy on the eyes. plus the vertical orientation makes it unconventional.
old and new coming together in this design also makes it a standout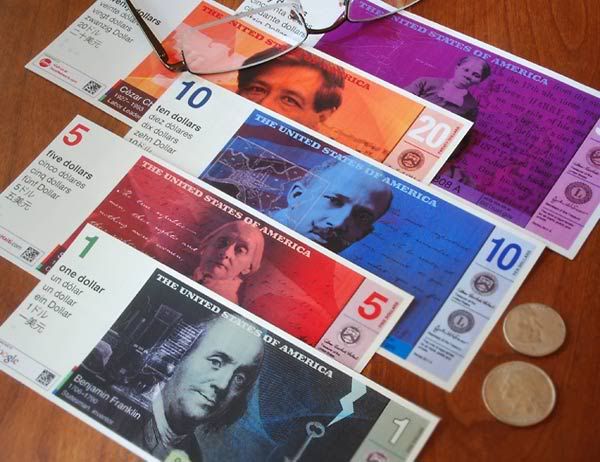 BUT this next design has to take the cake for its humor value...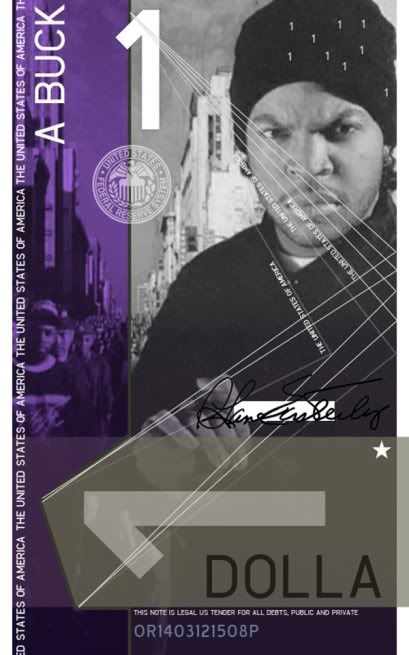 homey, ya betta have my dolla. hahahahaha!
and I have no idea why this next one is even included in the first place...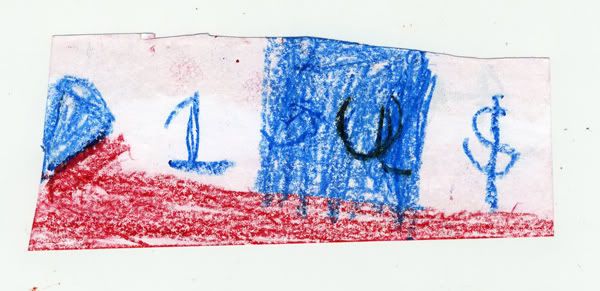 We have to give props the brains behind this whole scheme. What a way to rouse America from its gritty recession slumber.
Now if the Philippine peso would jump on the bandwagon, that would be interesting...