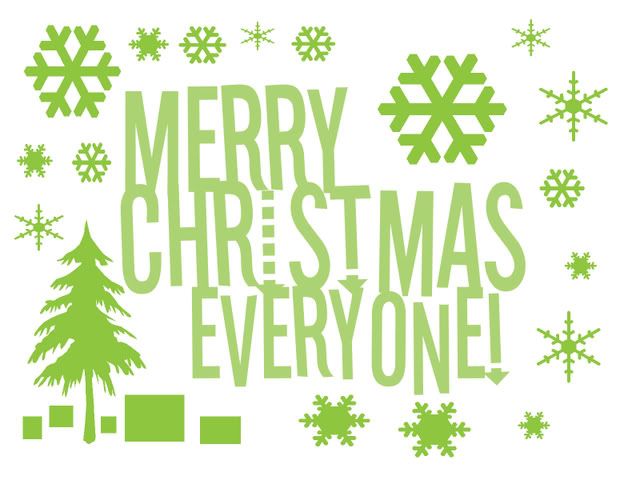 before anything else, i'm proud to announce to the whole world (pfftt..or maybe just the people who've stumbled onto my blog)...that i have finally bridged my multiply and this blog right here. so, that just means i'm gonna be cross-posting in some occassions.
so, boxers, shirts, belts, and a hooplah of gifts made my christmas. but i felt that this christmas held a relatively somber atmosphere...in my case that is.
for one, i know that once i get back from the holidays, a bunch of long exams and lab reports/presentations will be waiting for me with open arms. of course, let's not forget the midterms the following week.
but maybe i'm just being superficial, OR i'm getting too old (ok, an overstatement) to appreciate the little things that make the holidays festive. i have too admit i've missed out on a lot of things that defined my childhood holidays. Cartoon network always had a christmas special, and i would watch from dawn until dusk. a few years ago, ham was consumed on a daily basis. and among other things, i don't have to worry about anything school-related, up until day or two before school actually starts.
but of course, i can't always stay a child forever. i'm starting to realize that i have a few years left before i graduate (hopefully), and join the work force. i keep on reminding myself that once, when i was a freshman in high school, i've always thought the pivotal moments in my life are still light years away. but here i am, writing this after experiencing what seemed to be a movie going fast forward (read: high school). so now that i've learned enough to actually start LEARNING something from life, i can say with confidence that time FLIES. one minute, your stepping into high school, the next, your dead (LOL).
so as i bid adieu to 2007, i want to welcome 2008 with high hopes of what lies ahead for me. i'm not getting any younger, but that doesn't mean i can't enjoy life with the people that matter.
one step at a time, as my friend would put it.