This was the fiesta where...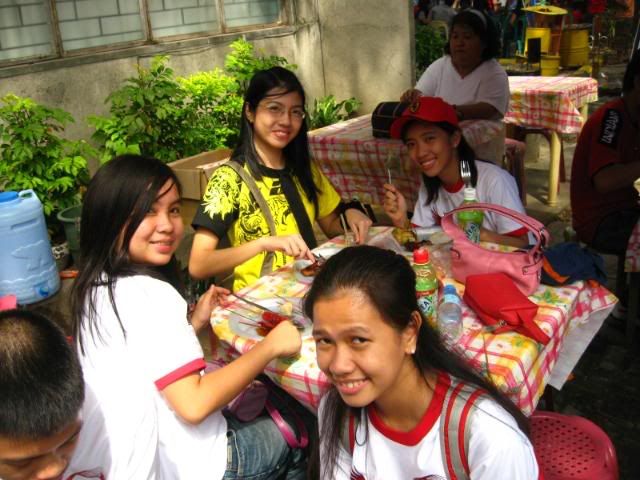 colleges were

defined

..but it seriously didn't make a big difference.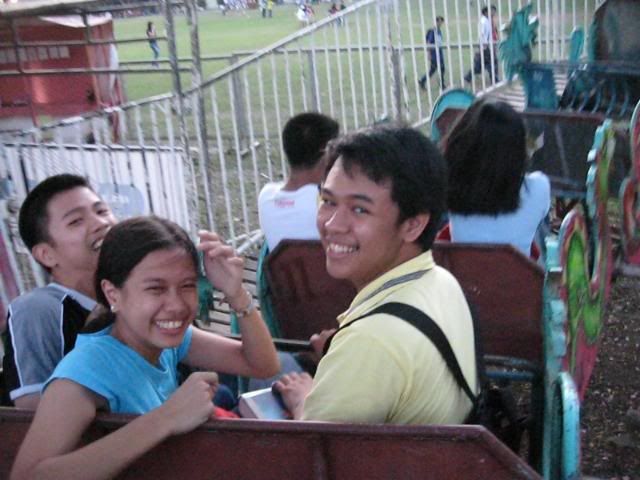 the

carnival

was in town! (um, in the Ateneo nga lang.)



charades were played, in complete abandon.




..and a "bring me" game, becomes

violent and deadly

.




a

rare

photographic moment was captured.




marko tries his best to look

fierce

.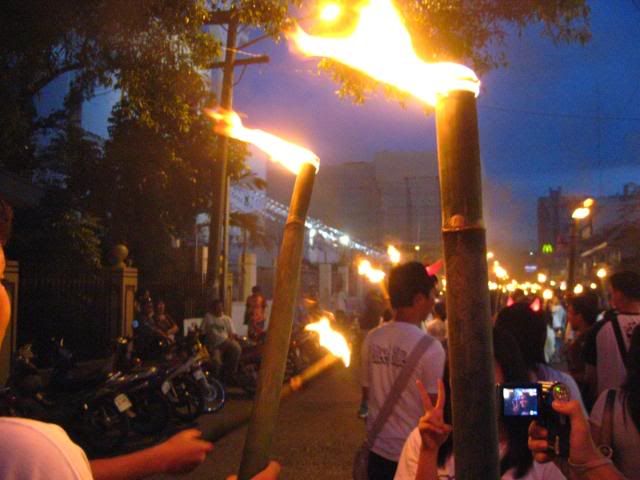 torches ablaze almost

burned

some people's hair..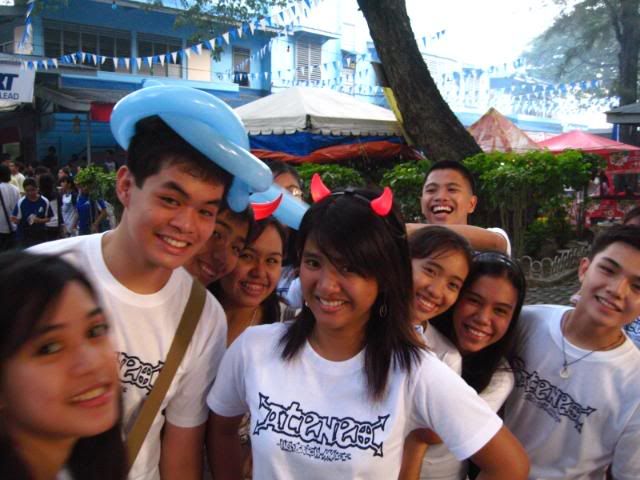 we were called "HS alumni" for the first time.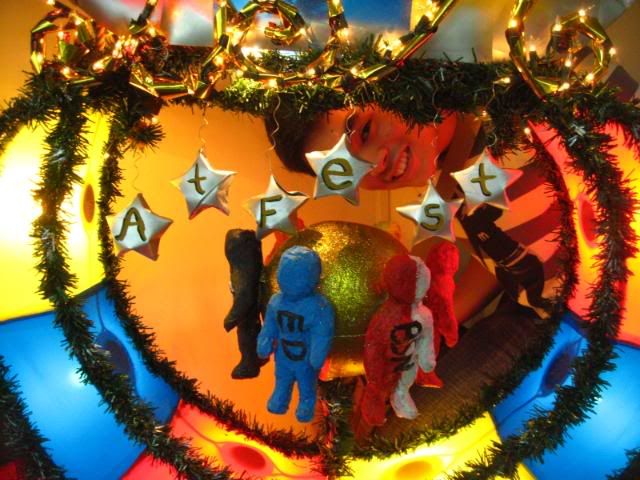 ..and efforts weren't really recognized. *sigh*.
but in a nutshell, i could probably say that this was a great fiesta. and of course, Icecapades and porkchops on a daily basis made me happy. too bad it ended as soon as it began. oh well, next year ya tamen. ^_^