i tried my hand at food styling yesterday. my mom made this shrimp and bacon pasta, with a cream base. basically another entry in my "what i wanna do before i die" list involves myself food styling for a magazine. i am obviously an amateur but i was pleased with the results:
the olives and the basil were my personal touch and not part of the original recipe.
the green base is actually a chopping board! the only place where i could find good natural light,
was along the steps of our dirty kitchen. yes, i nestled the dish on a chopping board, on concrete! you could actually catch a hint of it in the bottom-middle part of the photo above.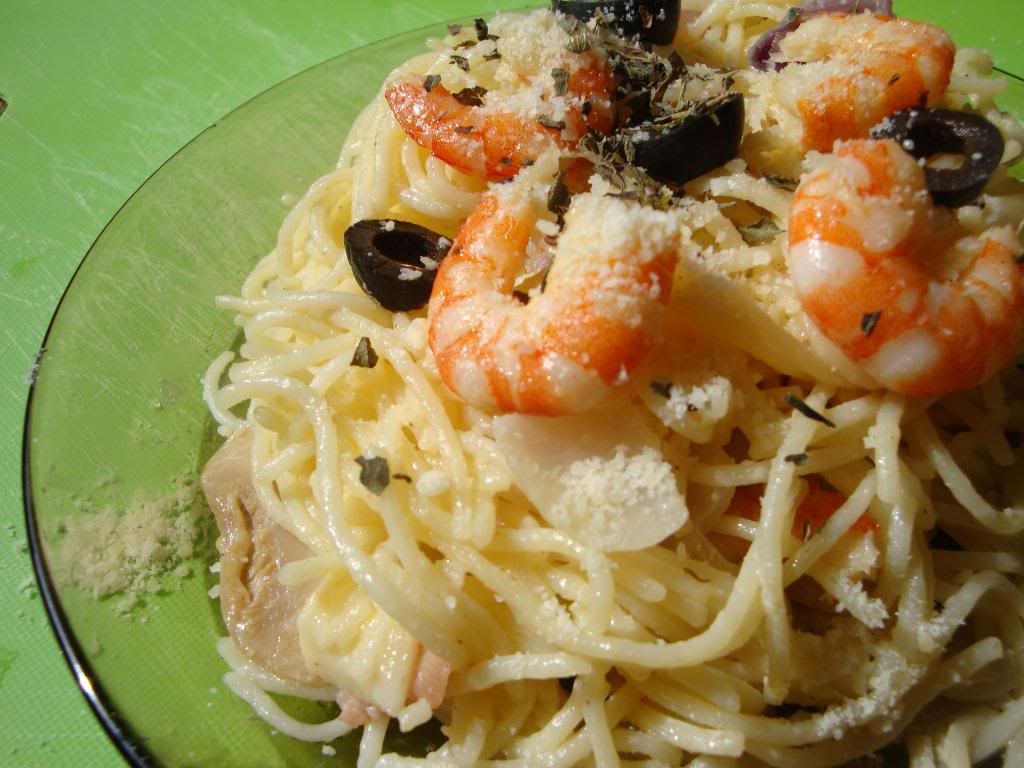 is this something i'm passionate about? not quite. but i see it right now as a definitely a promising and enjoyable hobby done at a leisurely pace. oh, and if you're wondering, this was shot using a sony cybershot. color reproduction isn't as good as canon (biased! haha) but it's wide-angle lens and good image stabilizer compensates for every miniscule flaw. :)

how was the pasta? it gave me flatulence that night. i have to ask my mom where she put the recipe so i can post it here. the recipe was sent to my mom via email, so i couldn't hack, er, ask her to send it to me or at least take it down :)