we dissect wolves and give fugly goblins a face-lift. but most of all, we're planning the perfect formula to instantly morph ourselves into superheroes, with our knowledge of precipitates and Bunsen burners.
an update is in order to banish the cobwebs of this poorly maintained blog. the hell!!!! miss ko na kayong lahat, as in lahat kayo, kahit mga andito lang sa tabi-tabi. miss ko na ang good old days. keber, good old days na talaga? haha..masanay na tayo, pero sige nalang. haha. hey, june 11 na pala ang HP!!!! haha..gosh, alam niyo ba, dahil sa effeminate chem teacher ng mga iba nating classmates, natutunan na silang mag-gay lingo! haha..nakakalerky talaga ang chorva ng araw nila. buti nalang di namin yun teacher, terror daw talaga si tweety (pajarito -- small bird). anyway, pictures are in order. wait, bago diyan, nakapasa pala ako sa Beacon! haha..one step closer to my very first photo exhibit sa gallery of the peninsula. well, things with 'echos' are still the same. he/she's still a fucking bitch na ubod ng yabang. wait, ADU invited me pala to join them. with the formal letter and all. haha. nice man yun. so where were we? pictures!

Title: CHEM-LOVE. :)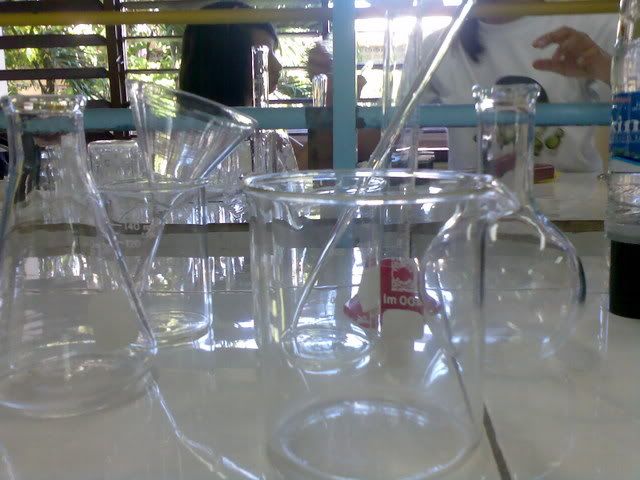 background: kerilyn and lessa (beheaded), mga bagong friends namin ni jamjam and marie.



jamjam doing something with the test tube. seriously, nice yung chem lab namin. fun.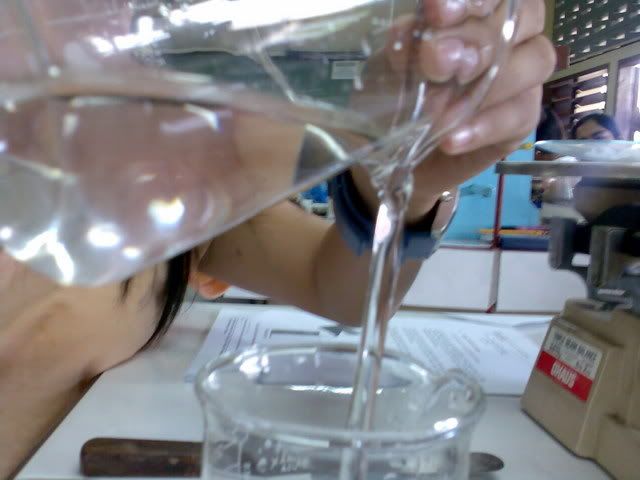 trying to manufacture our own powerpuff girls. hahaha


the result of mixing volatile chemicals in the wrong order. tada, freak in a shirt. haha. cute daw siya sabi ng teacher nila. location: main lib.


last but not the least, marie, jam and i, posing along the walls of harvard. haha. taken outside the chem lab before our practical exam.



------hanggang diyan muna. i'll post more pictures pag may time na ako. yeah, that's the thing about the situation: time is limited. haha. at least, nakapagupdate na ako.