Cheesy love notes. Bisaya. Schemadoo. Seminars and workshops. Pahiyas festival. Annoying bus rides.
Lucena.
The province in the Southern part of Luzon played host to the College Editors Guild of the Philippines' 69th National Press Convention. It was the first time after 10 years that AdZU made its presence felt, and apparently, we were sorely missed. nyaha. The excursion consisted of formal workshops to enhance journalistic skills interlaced with light moments of babble and cheesy love note reading in between.
I said it before and i'll say it again, the people made the whole experience worthwhile. It's sad that I couldn't say the same for the accommodations. Looking back, the issues with space and privacy are pretty normal with conventions like these. But I seriously wish I had a decent bath during my stay but no, i didn't.
I would probably be posting some of my outputs of my workshops, but not tonight.
L - R: Mars, Liezel (the one who fetched us from Gateway, and our first manila friend), Leigh (VP for mindanao), me, Adrian
I met a lot of good people there. I have to admit that the Zamboanga trio stuck with each other and I was glad we did since I got to know Mars better (she's one year ahead and before the trip, we didn't really know each other)
our loft. hahaha
really really tasty Sausage and olives pasta @ Buddies resto, located at the heart of Lucena city
Adrian's backed mac which we helped devour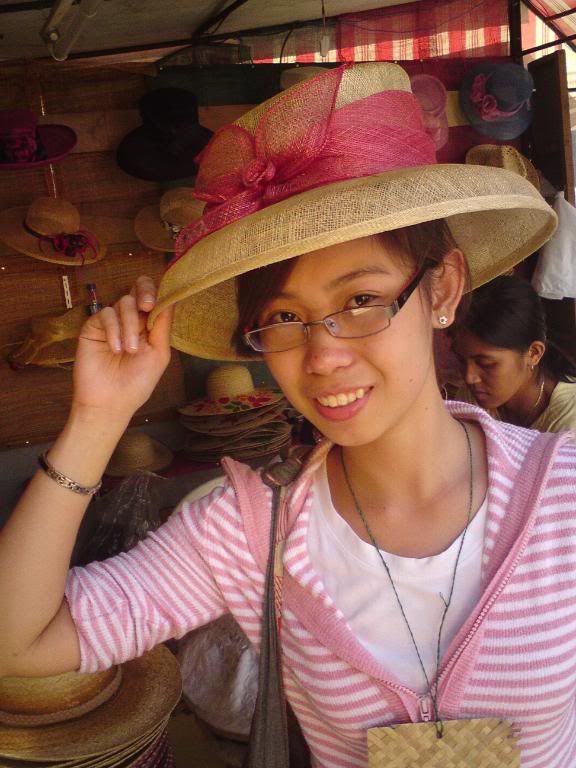 Mars and her hat. there are a lot of stalls devoted to hats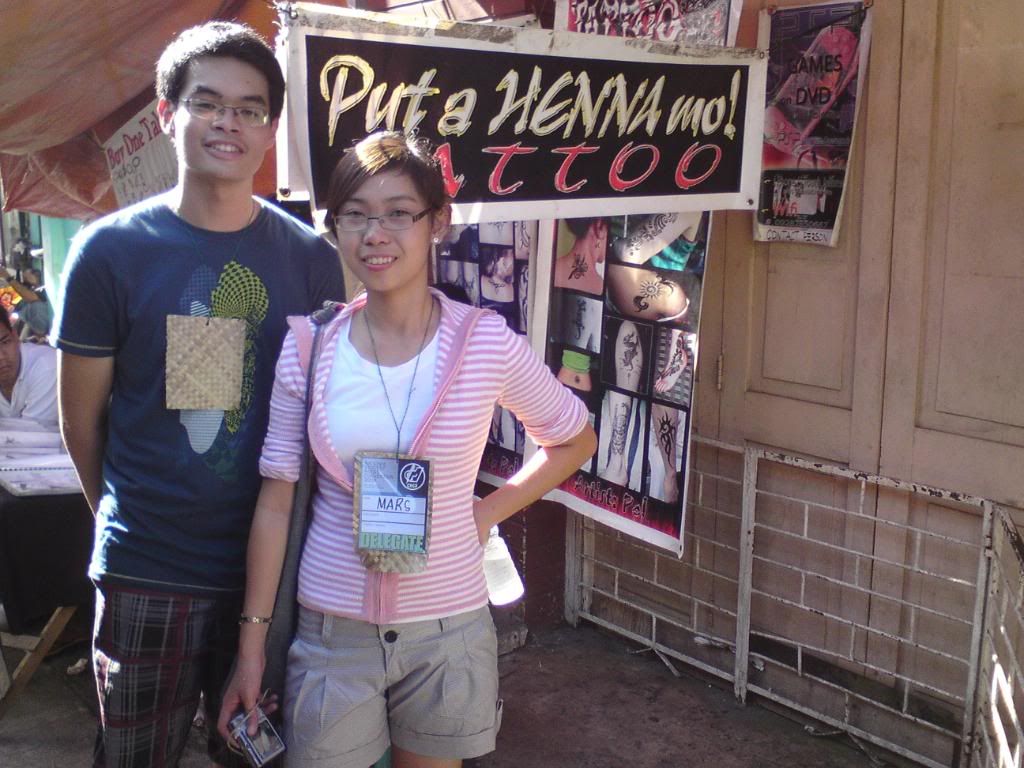 what a creative way to play with swears and expletives.hahaha
I brought home a few souvenirs from the trip, like Anti-Gloria buttons, and lots and lots and lots of newspapers from the different publications around the country (for us to share with the Beacon of course), and a shirt.
It was actually the first time I went to a convention where there was virtually no drama/stress. I used to debate so most of the time when I leave Zamboanga, there's always the aspect of a competition and the pressure to do well. The atmosphere there was very laid-back, and I just breathed in whatever the speakers had to say, and they actually had A LOT to say about the country. Was it radical? No. But the content of the discussions was enough to spur at least an ounce of patriotic interest in me.
There was actually a lot going on here in zamboanga while we were gone (heehee). But I wouldn't trade the experience for anything.