at this rate, I will be on my way to obesity by summer's end, but who cares!!!!
my friends and I decided on "food trips" every (or every other)day for the remainder of the summer (?). So on a whim we decided to try the fare at ATOA restaurant for today. I'm not going to bore you with an lengthy review but all I can say is the service is great, and although the variety in their viands is pretty good (since it should be a A Taste Of Asia afterall), my favorite would have to be their Japanese.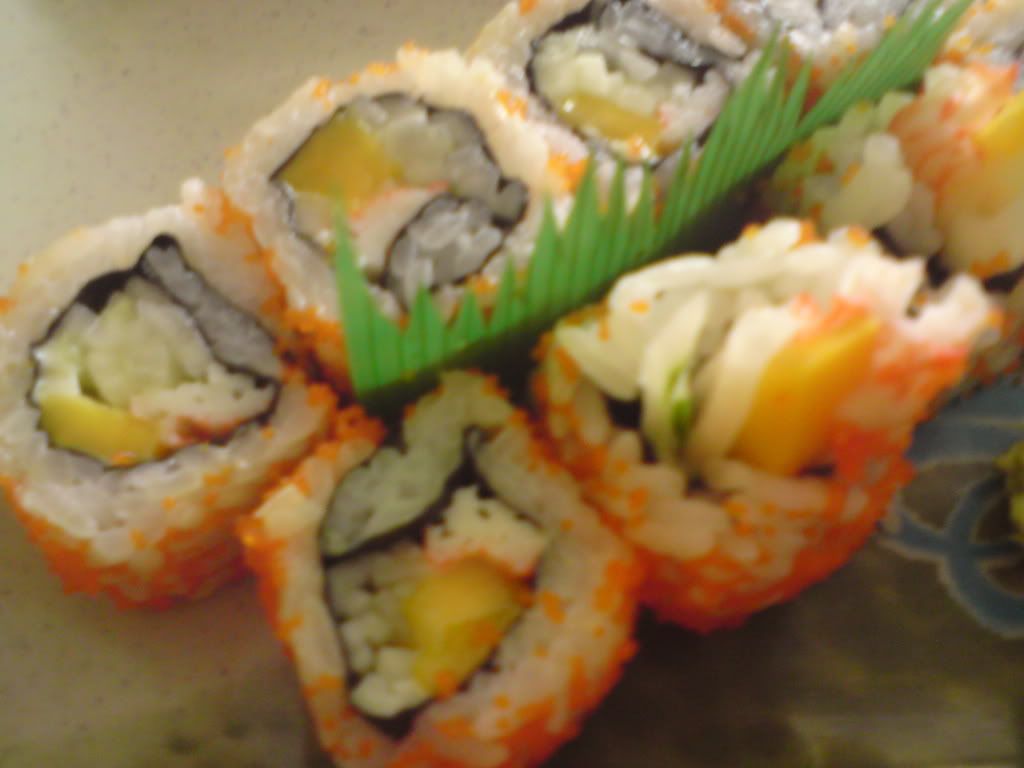 Ok, I have to confess that I have never tried any other resto's version of California Maki except their's, so I can't really compare. But with all things considered, tasting their take on maki would make me a fan of all California Makis.
Another thing that my friends recommended was their Ebi tempura. So at first glance, the shrimp doesn't really look thing, and biting into it wouldn't change your mind. But nevertheless it tasted really good with the sauce, and around 3 pieces would fill your tummy in no time.
So I also ordered their tonaktsu (breaded pork). No picture this time. 0_0. This dish isn't out of the ordinary, but it is still pretty tasty. The only downside is that they don't serve it as a meal (with rice).
So the verdict? I'm pretty sure I'll come back sooner rather than later, this time with my mom and dad I wouldn't lift a dime this time. My share amounted to 250Php for Pete's sake!
tomorrow we dine at Speedy's. haha. read my review if you're interested. So the goal tomorrow is to try the pizza again and see if it will finally change my mind and win me over. No more supreme 1 for me!