Yesterday, I received an SMS from Riez asking if she, MJ and Juneth could go and visit me since apparently they were house-hopping. That was probably the last time I would see Juneth until the holidays since she's leaving tomorrow. Anyway, after having lunch at my place, I decided to go with them to pasonanca, the City Health office, Lantaka for snacks, and Tat's barbeque for....wait for it....more food.
Anyway, I'm gonna talk about what we ate at Lantaka, since 1. that's the only time I took pictures of food, 2. Tat's can wait since I'll probably go back there again 3. A SLICE OF LANTAKA'S CAKE COSTS AN ARM AND A LEG! Let them eat cake indeed!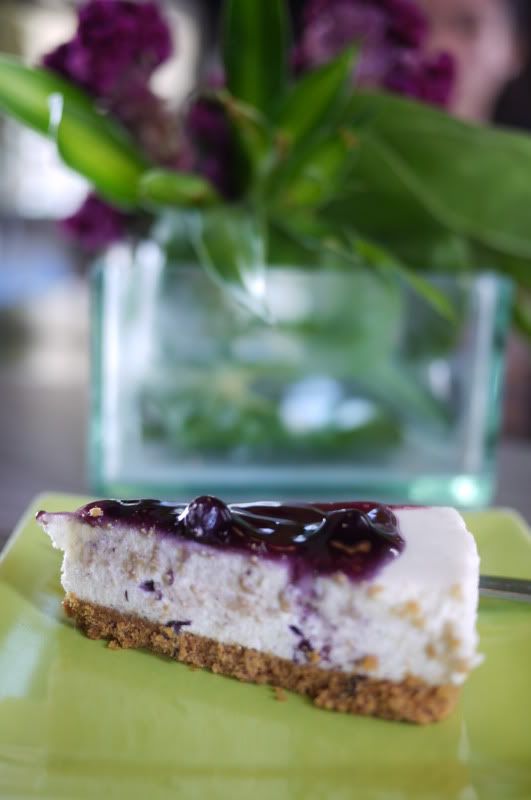 Neth and I had the sugar-free strawberry and blueberry cheescakes, respectively. Those were the most expensive of the bunch, and a slices were so TINY!!!! I could easily devour three of them in 5 minutes. I was pretty happy at first when I knew they were sugar-free since they didn't taste like yucky cardboard, but when I learned they cost 100+ a piece, well let's just say I learned that health comes with a price. I savored every mouthful.
At first I felt pretty bad about eating a teeny slice of cheesecake because I forgot my wallet so Riez and MJ had to pay for me. But oh well, the bad feeling's gone now that I think of it. At least it's
free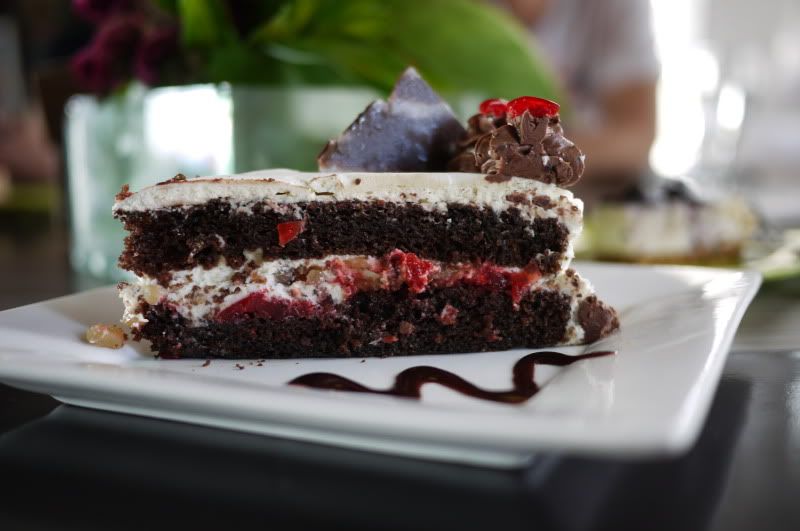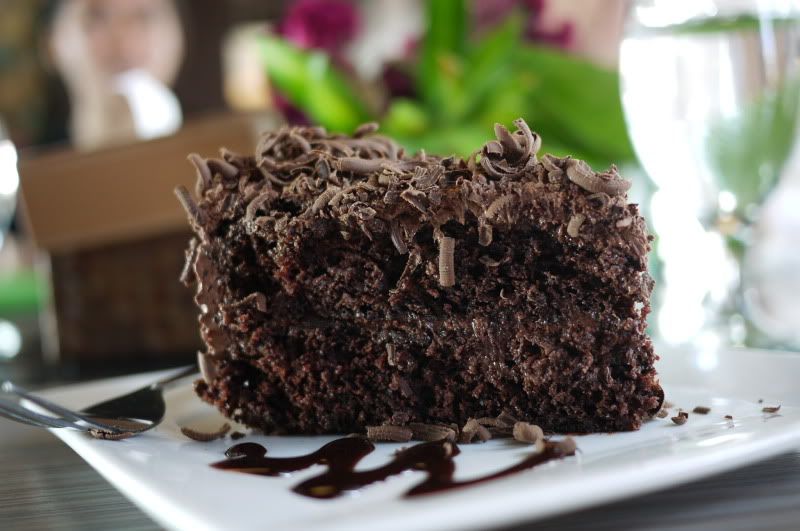 These were the cakes Riez and MJ had. They were pretty good, though MJ's cake (the bottom) had too much liquor in it and it wasn't even a black forest cake!
So the reason I posted this was because I was pretty pleased with how I took the shots. At least I think I'm getting the hang of composition more. If it doesn't work out at Vogue, maybe I could settle for Food or Yummy magazine! Photography and food is one sentence sounds tempting already.