I thought today would just be another random Berchmans (my high school class) get together every sembreak, but...NOOooo it wasn't!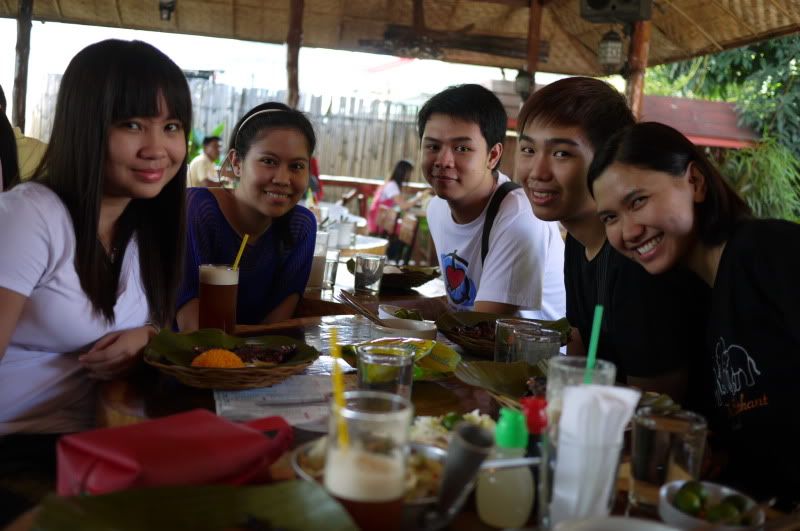 Well, not in a really bad way. For one, there were only eight of us (Jam, Marko, Leonel, Neil, Juneth, Yana, Floyd and I) during the lunch out @ Mano-Mano, AND Floyd had to bail after since he had some major IT competition to train for. Afterward though, things got more interesting.
Yana told us that the high school would stage it's annual GreekFest today, so we decided to head on over to the Kreutz campus to see it.
The GreekFest is this annual presentation by each of the fourth year sections taking up World Literature. Blogfriend
Dee
, who's also a Berchmans from an earlier batch commented that Greekfest was actually an annual thing during their time, and yeah, theirs was the also the best. But apparently it was stopped and reintroduced during our time. Pardon the immodesty but I think the Berchmans diorama was the best. Yeah, it was a diorama during our time - where we dressed up a classroom to make it look like a museum with the statues of the gods suddenly coming alive.
I have no idea how the format has changed through the years but today was actually our lucky day. Apparently only one class was set to present today and we were fortunate enough to watch the Honors Class perform. Technically we were them, four years ago. I can't believe it's been that long!
Anyway, a lot of things have changed and for starters, THE VENUE ACTUALLY HAD DECENT AIR CONDITIONING, since they built a set in the AVR. When it was our time, we had to transform a classroom on the 5th floor into a set, and it was so hot with all the spotlights and the windows closed!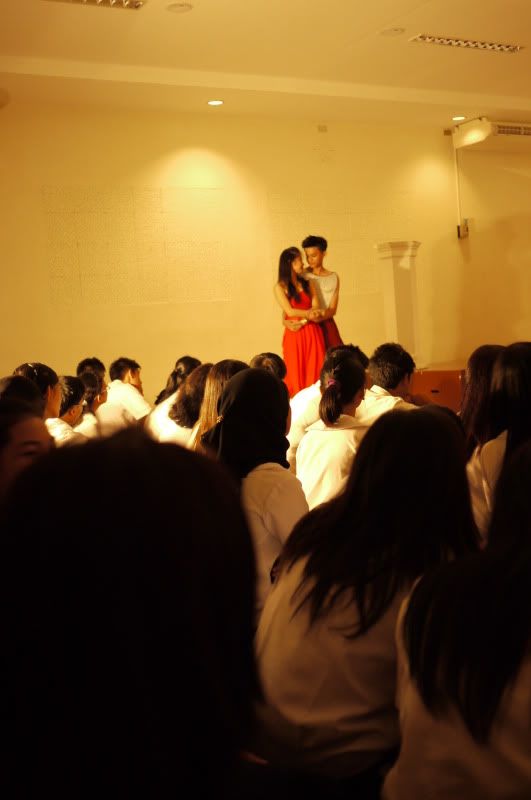 As for their storyline, it was more of a skit than a diorama, with the story of the Olympians as the focus, sans the Titans (we did Olympians and the Titans). Their story involved a lot of movement onstage, and the spacious set was to their advantage. The twist in the story was that they injected music in their performances, making it a semi-musical. Think Hera singing "I will Survive", Ares and Aphrodite doing "Iris", and Hades singing Rasputin's song from the Disney movie Anastasia. It was an eclectic mix of show tunes, adult contemporary and Disney.
The only hitch was the AVR's sound system - that was the horrible part. But as for the great singing, kudos to them. Most of them delivered their lines well, with enthusiasm and humor. They knew how to be funny, especially the witty one-liners. And the dialogue had some risque lines to them- stuff about losing your virginity and incest. My, have the kids grown.
Basically they knew how to tell the god's story with a beginning, a middle and an end, so props to them!!!
(I know this part doesn't do justice to what I just saw but at least you have an idea of what happened - or not :)).
But still, I'd like to believe that our set was the best (of course, love your own) :) We even made a night sky. The costumes were no joke either!!!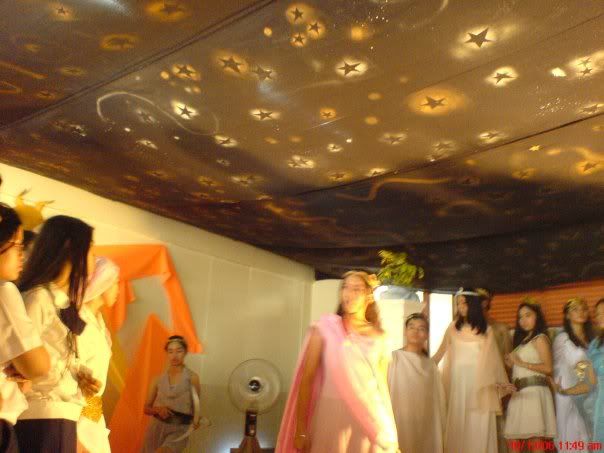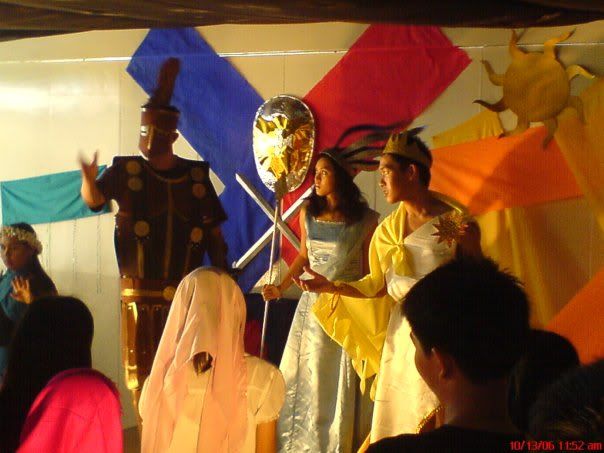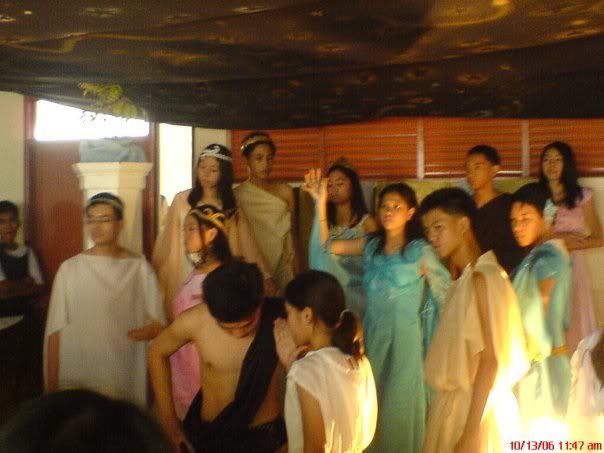 there's me at the far left, with the glasses when I was still larger than life, appropriately cast under the Titans. I forgot who I played though.
Beyond the humor, looking at them gave me that poignant feeling I haven't really felt in a while. It's the fact that it's been four years and high school is a thing of the past. The proverbial Olympic torch (see? the imagery fits the post! :)) has been passed on so many times already. I felt....well, old. I know, I know, it'll happen eventually. But I didn't think it'll happen so soon. I'll graduate college in a few months and I don't want to look back with regrets. I know a few short months is well...short. But I'm determined to make the most of it and live it with all I got. I don't want to look back one day and regret not doing this and that. So saying "Yes" to every opportunity is a good, albeit late start.
(like just now. I won't spoil it since I don't know if it will push through but I'll post any developments! *fingers crossed! )
Parting shot:
I know "right now", my skills aren't exactly worthy of a magazine, but I'm having fun with my camera, and this shot is definitely a favorite of mine. I smell a photoshoot in the next couple of days...